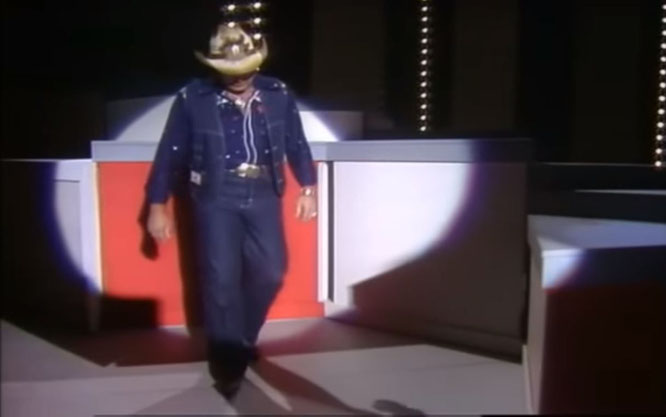 "Stand by Me" is a song originally performed by American singer-songwriter Ben E. King and written by King, Jerry Leiber, and Mike Stoller. According to King, the title is derived from, and was inspired by, a spiritual written by Sam Cooke and J. W. Alexander called "Stand by Me Father," recorded by the Soul Stirrers with Johnnie Taylor singing lead. The third line of the second verse of the former work derives from Psalm 46:2c/3c
There have been over 400 recorded versions of the song, performed by many artists. It was featured on the soundtrack of the 1986 film Stand by Me, and a corresponding music video was released to promote the film. In 2012 it was estimated that the song's royalties had topped $US 22.8 million (£17 million), making it the sixth highest-earning song as of that time. 50% of the royalties were paid to King.In 2015 King's original version was inducted into the National Recording Registry by the Library of Congress, as "culturally, historically, or aesthetically significant", just under five weeks before his death. Later in the year, the 2015 line up of the Drifters recorded it, in tribute to him.
Mickey Gilley released his version of the song in 1980, and it was included in the movie Urban Cowboy. It was his eighth #1 on the US country charts and also reached #22 on the US Hot 100.
Mickey Gilley - Stand by me Lyrics
When the night has come 
And the land is dark 
And the moon is the only light we'll see 
No I won't be afraid 
Oh, I won't be afraid 
Just as long as you stand, stand by me 
So darling, darling 
Stand by me, oh stand by me 
Oh stand, stand by me 
Stand by me 
If the sky that we look upon 
Should tumble and fall 
And the mountain should fall to the sea 
No I won't be afraid
No, I won't shed a tear 
Just as long, just as long you stand by me 
Darling stand by me, 
Won't you stand by me 
If you really need won't you stand,
Stand by me 
Darling stand by me, 
Won't you stand by me 
If you really need won't you stand by me