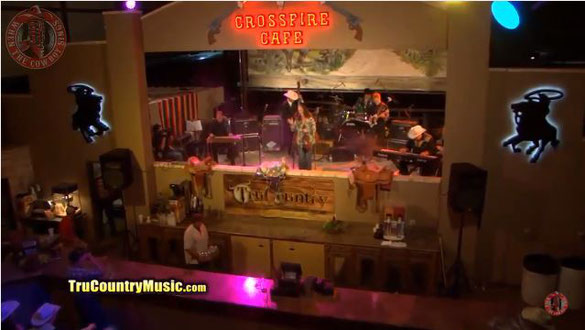 TruCountry: Miss Leslie performs "I Can Still Feel"on TruCountry Show.
Miss Leslie and Her Juke-Jointers play honky tonk country music with a 50s and 60s flair. This group is creating buzz with their music they describe as "Country music with a hardwood floor sound". Combining original material along with obscure country tunes that they have unearthed from the 50s and 60s, the band opens up new sounds in a retro honky-tonk setting. 
Leslie Sloan sings a gutsy, belting lead that has been compared to the likes of Patsy Cline, Leona Williams and Connie Smith. While Miss Leslie & Her Juke-Jointers are a relatively new group on the scene, the band has played professionally with nationally touring acts. Ricky Davis played for many years with Gary P Nunn and Dale Watson and is the steel player on most of Dale Watson's recordings. Ricky has also played with many Texas artists such as: Tommy Alverson; Davin James; Larry Joe Taylor; The Derailers and Asleep at the Wheel .......