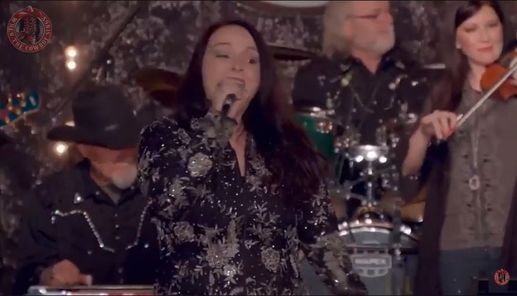 Myra began singing and performing at a very young age.  She was in her first band at the age of 16. She performed for many years until she decided to put her singing career on hold to raise a family.  Now years later with encouragement from her family, Myra is back onstage doing what she loves.
Myra performs at all types of venues: oprys, music festivals,  fairs, private and corporate events where she has had the privilege of opening for many Major Recording Artists, including the great Ray Price, whom had this to say about her, "I would like to introduce you to a very talented young lady whose star is rapidly rising. Hope everyone will consider giving this young lady your support!"  Myra is vey honored and thankful to Mr. Price for his support.
In 2008, Myra recorded her first Classic Country cd at Gene Breden Studios in Nashville, TN.  "This Is Forever" has proven to be a fan favorite.
Her second album, "Tonight Darlin" is a compilation of original material written with a traditional country and western swing style.  Released in the summer of 2012 the album received great reviews from Myra's piers, radio and fans.  The album was recognized by The Academy of Western Artists Organization where the album received two nominations: Album of the Year and Song of the Year "A Bottle of Wine & Patsy Cline".
             In February 2013, Myra was added to Pretty World Records Label in Nashville TN.  Her first single, "Walk Out Backwards" was released in late February and soared all the way up to #1 on the Indie World Charts.  Her second single and title track off her new album "Hold That Thought" was released in late 2013 and immediately came into the Indie World Charts at #47 after only four days out to radio.  The song did well and soon became Myra's second Number 1 on the Indie World Charts.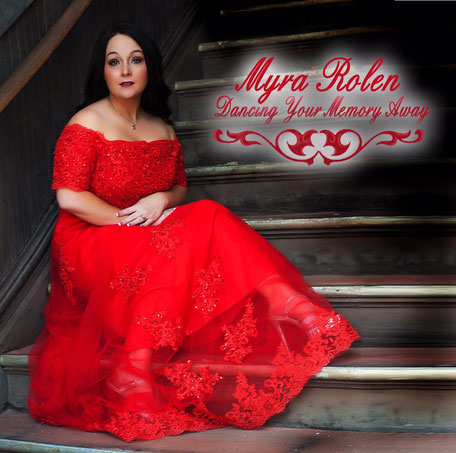 Wonderful track from their album"Your Memory Away 2015",  To order your copy, or get more information go to:
http://www.myrarolen.com/