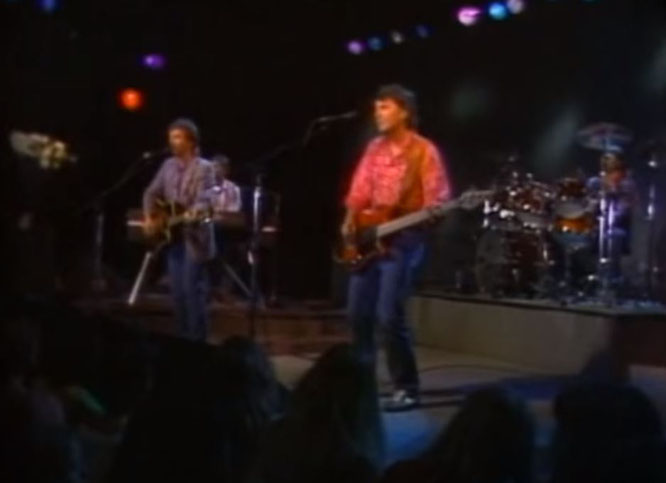 "Modern Day Romance" is a song written by Kix Brooks and Dan Tyler and recorded by American country music group Nitty Gritty Dirt Band. It was released in June 1985 as the lead single from the album Partners, Brothers and Friends. "Modern Day Romance" was The Nitty Gritty Dirt Band's second number one on the country chart. The single went to number one for one week and spent a total of fifteen weeks on the country chart.
The music video was directed by Gary Amelon and premiered in mid-1985.
Nitty Gritty Dirt Band - Modern Day Romance Lyrics
We met on the highway, she flagged me down, 
Had a flat on her Stingray with nobody around 
I helped her out, she said climb in 
So I ditched my ol truck just to see where the party would end.
We spent the weekend in Reno in the honeymoon suite, 
Never saw the casino, barely took time to eat. 
I never dreamed she would take me this far 
But by Sunday that lady had taken a hold of my heart.
It's a modern day romance, a new kind of game 
With no time to slow dance in the fast lane. 
I tried to love her without any strings 
But a modern day romance has left me some old-fashioned pain.
She never said good-bye, just a note by the phone 
Said ";thanks for the good times, but it's time to move on."; 
Well I'm out here walkin' with my thumb in the air 
Wondering where she might've gone and why I even care.
It's a modern day romance; old fashioned pain