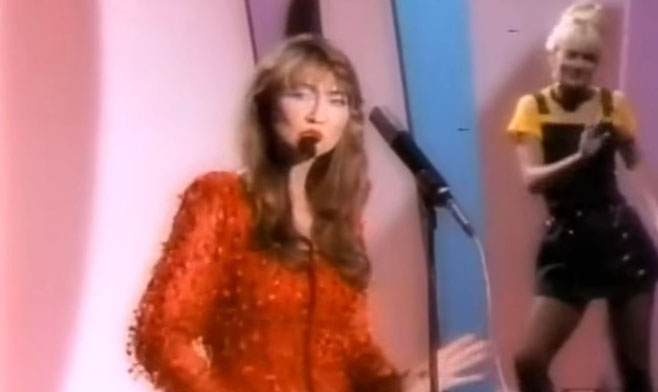 "When You Walk in the Room" is a song written and recorded by Jackie DeShannon, released as a single on November 23, 1963 as the B-Side to "Till You Say You'll Be Mine".
It was re-released as an A-side in September 1964, and later included on the album Breakin' It Up on the Beatles Tour. The single charted on the US Billboard Hot 100, peaking at #99.The song has since been covered by many other artists.
In 1994, country music artist Pam Tillis recorded a version for her album Sweetheart's Dance. It was released as a single, peaking at #2 on the US Billboard Hot Country Singles & Tracks chart. It was accompanied by a music video (featuring Dick Clark), and depicting Tillis in a mid-1960s appearance on American Bandstand.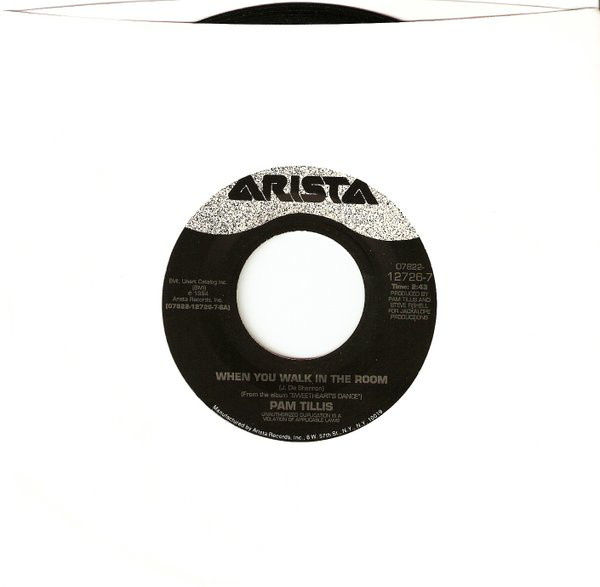 Pam Tillis - When You Walk in The Room Lyrics
I can feel a new expression on my face
I can feel a glowing sensation taking place
I can hear the guitars playin' lovely tunes
Every time that you walk in the room
I close my eyes for a second and pretend it's me you want
Meanwhile I try to act so nonchalant
I feel a summer's night with a magic moon
Every time that you walk in the room
Baby it's a dream come true
Standin' right along side of you
Wish I could show you how much I care
But I only have the nerve to stare
I can feel a something pounding in my brain
Just any time that someone speaks your name
Trumpets sound I hear thunder boom
Every time that you walk in the room