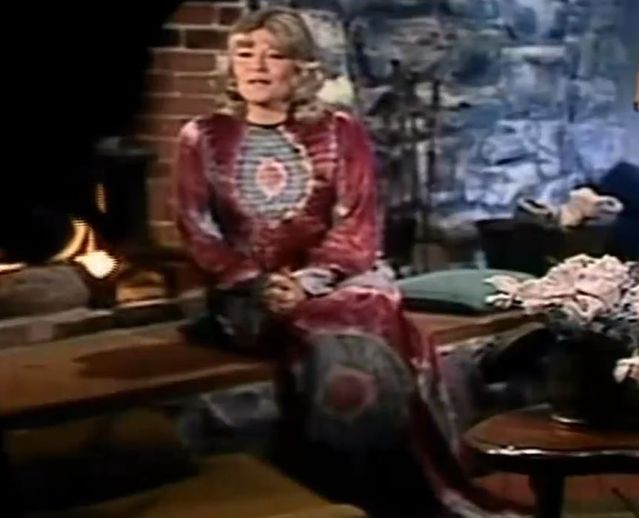 "Tennessee Waltz" is a popular country music song with lyrics by Redd Stewart and music by Pee Wee King written in 1946 and first released in January 1948. The song became a multimillion seller via 1950 recording - as "The Tennessee Waltz" - by Patti Page. As of 1974, it was the biggest selling song ever in Japan.
All versions of the lyrics narrate a situation in which the person has introduced his or her sweetheart to a friend who then waltzes away with her or him. The lyrics are altered for gender on the basis of the gender of the singer. The song is self-referential, in that it is a song about itself.
The popularity of "Tennessee Waltz" also made it the fourth official song of the state of Tennessee in 1965.
Patti Page recorded the song – as "The Tennessee Waltz" – to serve as B-side to the seasonal single "Boogie Woogie Santa Claus", issued by Mercury Records as Catalog# 5534 at the end of 1950. It's been asserted that Page herself chose to record "Tennessee Waltz", the C&W version being a favorite song of her father, and also that Jerry Wexler, then a record reviewer for Billboard brought "Tennessee Waltz" to the attention of Page's manager, Jack Rael, by playing him a new R&B rendition by Erskine Hawkins. Page cut "The Tennessee Waltz" in a November 1950 session in New York City with Rael conducting his orchestra: her vocal was cut multitracked with three voices, with two, and as a single voice with Page herself selecting the two-voice multitracked vocal featured on the single as released. "The Tennessee Waltz" entered the Pop Music chart of Billboard dated November 10, 1950 for a 30-week chart run and peaked at number one on the December 30, 1950 chart; the track would remain at number one for a total of nine weeks. (After the initial pressings "Boogie Woogie Santa Claus" was replaced as the B-side by "Long Long Ago".) A #2 C&W hit, "The Tennessee Waltz" became Page's career record.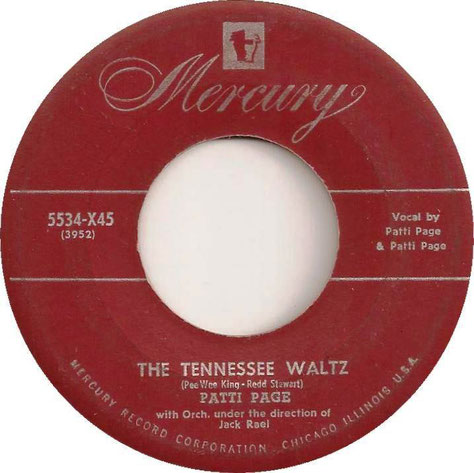 Patti Page Tennessee Waltz Lyrics
I was dancing with my darling to the Tennessee Waltz
When an old friend I happened to see
I introduced her to my loved one
And while they were dancing
My friend stole my sweetheart from me
I remember the night and the Tennessee Waltz
Now I know just how much I have lost
Yes, I lost my little darling the night they were playing
The beautiful Tennessee Waltz
I was dancing with my darling to the Tennessee Waltz
When an old friend I happened to see
I introduced her to my loved one
And while they were dancing
My friend stole my sweetheart from me
I remember the night and the Tennessee Waltz
Now I know just how much I have lost
Yes, I lost my little darling the night they were playing
The beautiful Tennessee Waltz