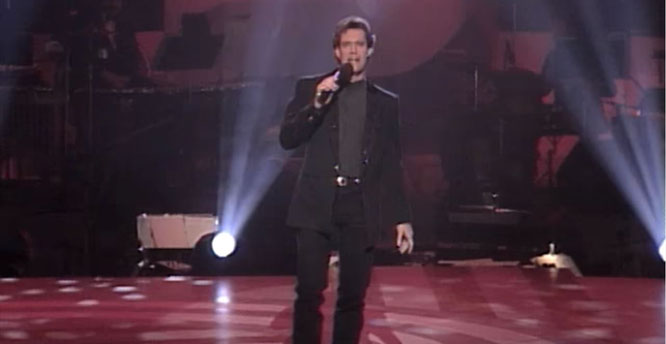 Randy Travis performs "Point Of Light"Live Video.
"Point of Light" is a song written by Don Schlitz and Thom Schuyler, and recorded by American country music artist Randy Travis. It was released in May 1991 as the lead-off single from his album High Lonesome. It was his twenty-first single overall. It charted at #3 on the Billboard Hot Country Singles & Tracks and hit #1 on the Canadian RPM country Tracks chart.
Randy Travis Point Of Light Lyrics
There is a point when you cannot walk away
When you have to stand up straight and tall and mean the word you say
There is a point you must decide, just to do it 'cause it's right
That's when you become a point of light
There is a darkness that everyone must face
It wants to take what's good and fair and lay it all to waste
And that darkness covers everything in sight
Until it meets a single point of light
All it takes is a point of light
A ray of hope in the darkest night
If you see what's wrong and you try to make it right
You will be a point of light
There are heroes, whose names we never hear
A dedicated army of quiet volunteers
Reaching out to feed the hungry, reaching out to save the land
Reaching out to help their fellow man
There are dreamers, who are making dreams come true
Taking time to to teach the children, there's nothing they can't do
Giving shelter to the homeless, giving hope to those without
Isn't that what this land's all about?
One by one, from the mountains to the sea
Points of light are calling out to you and me
All it takes is a point of light
A ray of hope in the darkest night
If you see what's wrong and you try to make it right
You will be a point of light
If you see what's wrong and you try to make it right
You will be a point of light