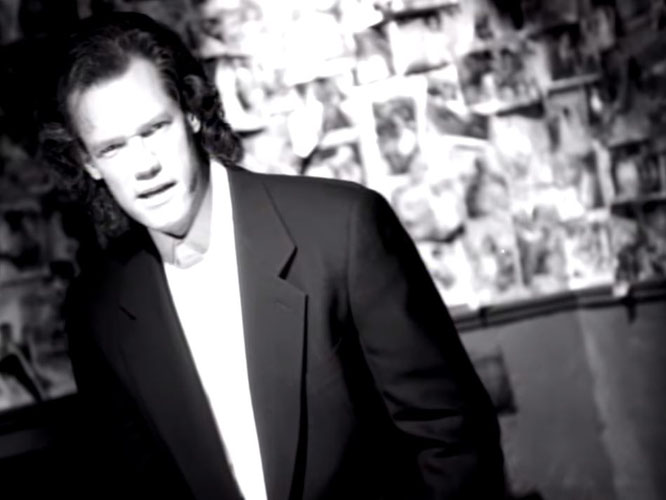 "Whisper My Name" is a song written by Trey Bruce, and recorded by American country music artist Randy Travis. It was released in June 1994 as the second single from his album This Is Me. It became a Number One country hit for him in both the United States and Canada.
"Whisper My Name" is a mid-tempo in which the narrator uses metaphors to explain the emotions he feels when someone whispers his name.
"Whisper My Name" debuted at number 67 on the U.S. Billboard Hot Country Singles & Tracks for the week of June 11, 1994.
Randy Travis - Whisper My Name lyrics
I heard a freight train out across the way
I heard a woman sing Amazing Grace
I heard a night bird call to its mate
When I heard you whisper my name
I heard freedom break its chain
I heard a heart beat where once on sound remained
I heard angels rise and praise
When I heard you whisper my name
I heard music bring a heart of stone to tears
I heard peace ring like an anthem through the years
And I heard hatred fall from grace
When I heard you whisper my name
Beating softly against the waves
Fell a sound of an early morning rain
And though the lighting and thunder came
I still heard you whisper my name
I heard music bring a heart of stone to tears
I heard peace ring like an anthem through the years
And I heard hatred fall from grace
When I heard you whisper my name
And I heard angels rise and praise
When I heard you whisper my name