Don't Let The Stars Get In Your Eyes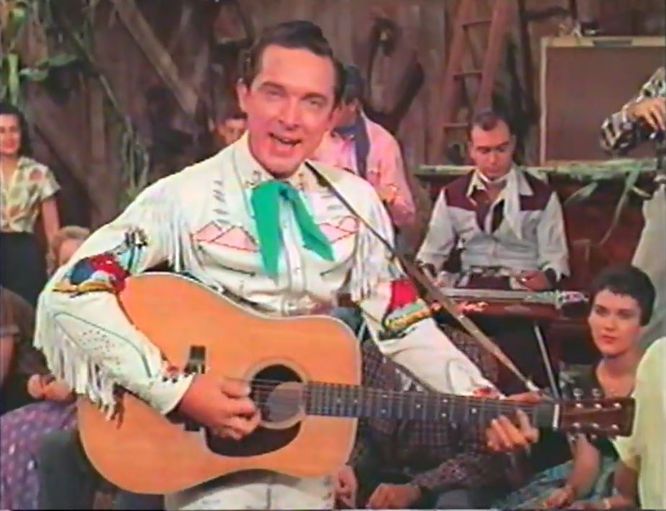 "Don't Let the Stars Get in Your Eyes" is an off meter ballad concerning a man away from home worried that his paramour may unwittingly stray from their relationship. The song was recorded in many different styles by many artists. It was written by Winston L. Moore (whose stage name was Slim Willet) and was published in 1952.
The song was first recorded by Slim Willet and the Brush Cutters (4 Star 11614, reaching #1) and then by Ray Price (Columbia 4-21025, reaching #4).Skeets McDonald followed with a Western swing hit, reaching #1 and staying on the charts 18 weeks. His version was released by Capitol Records as catalog number 2216 with the flip side "Big Family Trouble."
Ray Price - Don't Let The Stars Get In Your Eyes Lyrics
Here comes more tears to cry
Here comes more heartaches by
Here comes my baby, back again
Here comes more misery
Here comes old memory
Here comes my baby, back again
My arms are open wide to let more hurt inside
Here comes my baby, back again
She's sorry once again once more I'll understand
Here comes my baby, back again
My arms are open wide
Here comes my baby, back again