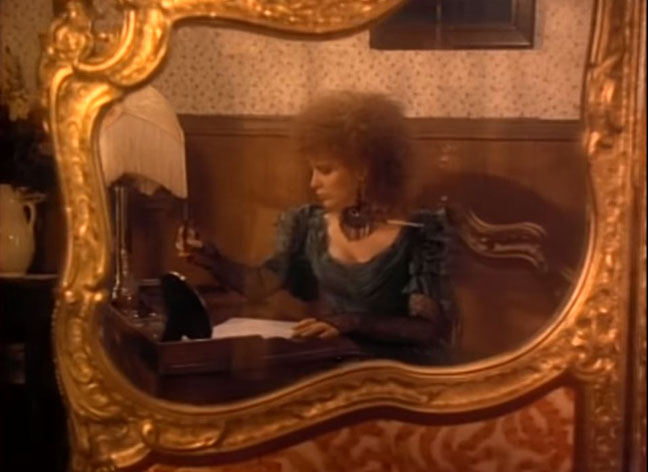 Reba McEntire performs "Hello Mary Lou",Official Video.
"Cathy's Clown" is a popular song, written and recorded by The Everly Brothers, in which the singer informs Cathy that "don't want your love anymore."
"Cathy's Clown" was covered by the country music artist Reba McEntire for her album Sweet Sixteen. In 1989, McEntire's version became her thirteenth number-one single on the Billboard Hot Country Songs chart. Unlike the original, McEntire sang the song in the third person, thus making the narrator another woman observing the story.
The video accompanying her version of the song was produced in an Old West setting. Bruce Boxleitner appears in the video as the clown.
Reba McEntire - Cathy's Clown Lyrics
I want your loving more and more
I want your kisses that's for sure
I die each time
I hear the sound
They're saying here he comes
He's Cathy's Clown
You know you've got to stand tall
You know a man can't crawl
And when you let her tell you lies
And you let em pass you by
You're not a man at all
She don't want your loving anymore
She don't want your kisses that's for sure
Why do you let them put you down
And let em call you Cathy's Clown
When you see me shed a tear
Then you know that I'm sincere
I just think it's kinda sad
That she's treating you so bad
And I'm the one who cares
I want your loving more and more
I want your kisses that's for sure
I die each time
I hear the sound
They're saying here he comes
He's Cathy's Clown
You're Cathy's Clown
You're Cathy's Clown