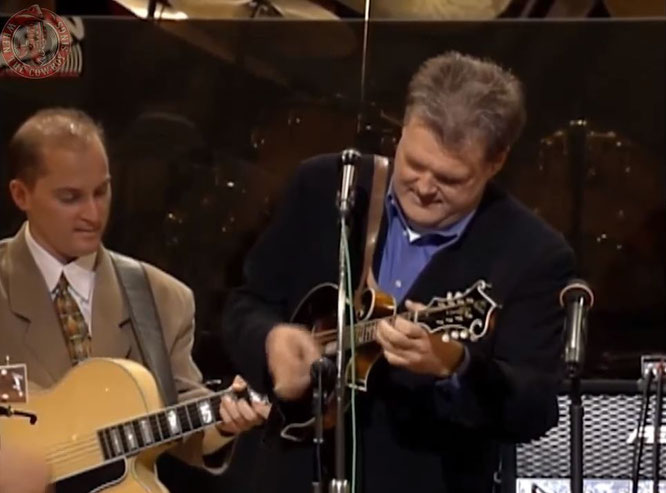 Ricky Skaggs performs "Ancient Tones"
Rickie Lee Skaggs (born July 18, 1954), known professionally as Ricky Skaggs, is an American country and bluegrass singer, musician, producer, and composer. He primarily plays mandolin; however, he also plays fiddle, guitar, mandocaster and banjo.
Skaggs was inducted into the Country Music Hall of Fame in 2018.
Ancient Tones is an album by Ricky Skaggs and Kentucky Thunder, released through Skaggs Family Records on January 26, 1999.In 2000, the album won the group the Grammy Award for Best Bluegrass Album.