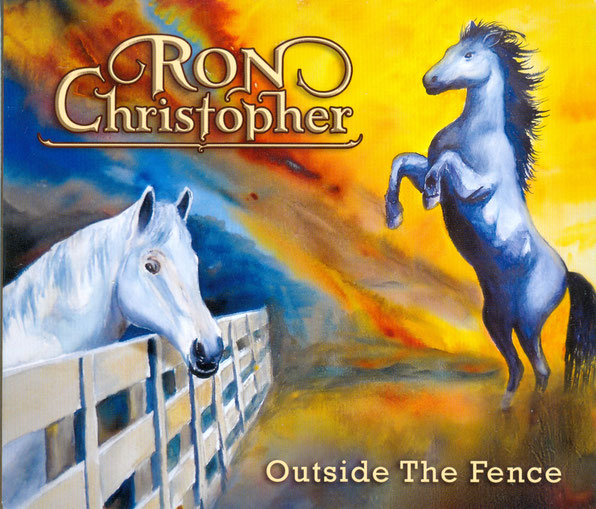 The hallmark of Ron Christopher releases is a thickness of production values.  It's always a Big West effect and the effect certainly rules here.  Woven into and around the album's fourteen tracks are sixteen musicians!!  Christopher could certainly never be cited as a believer in the adage "less is more."  For him, more is more...and then let's add some more!
Picks this time out are the saga songs "Sonora," "Iron Mistress," "Line In The Sand," a veteran commentary song "Lone Wolf" and Christopher's tribute to the late Gene Culkin called "Old Friend."  Occasionally Christopher's plot lines of the saga songs are intricate and weaving as some movie scripts I've encountered.  I have to wonder if it may require a level of attention that is seriously lacking in our forthcoming generation.  Immediate gratification is not what such a story is about.
Ron Christopher harkens back artistically to the end of the classic Western era when Ken Darby, William Lava and arrangers of their kind put together themes for TV such as Maverick, Cheyenne, The Rifleman and Bonanza.  I'm glad somebody's doin' it, but it sure must take a bankroll!!  Fourteen tracks.  
CD:  $12.97 ppd from Ron Christopher, PO Box 411, Hermosa Beach, CA 90254 and online through www.ronchristophermusic.com
- by Rick Huff
He Called You Trigger
May You Always Find a Way to Be a Cowboy
American Farmer
Sonora
Takes More Than a Hat to Be a Cowboy
Outside the Fence
The Iron Mistress
Dakota
Old Friend
Los Gusano Rojo
Nathan Bordeaux
Line in the Sand
Lone Wolf
Francesca and the Outlaw Joaquin