Lost in the Fifties Tonight (In the Still of the Night)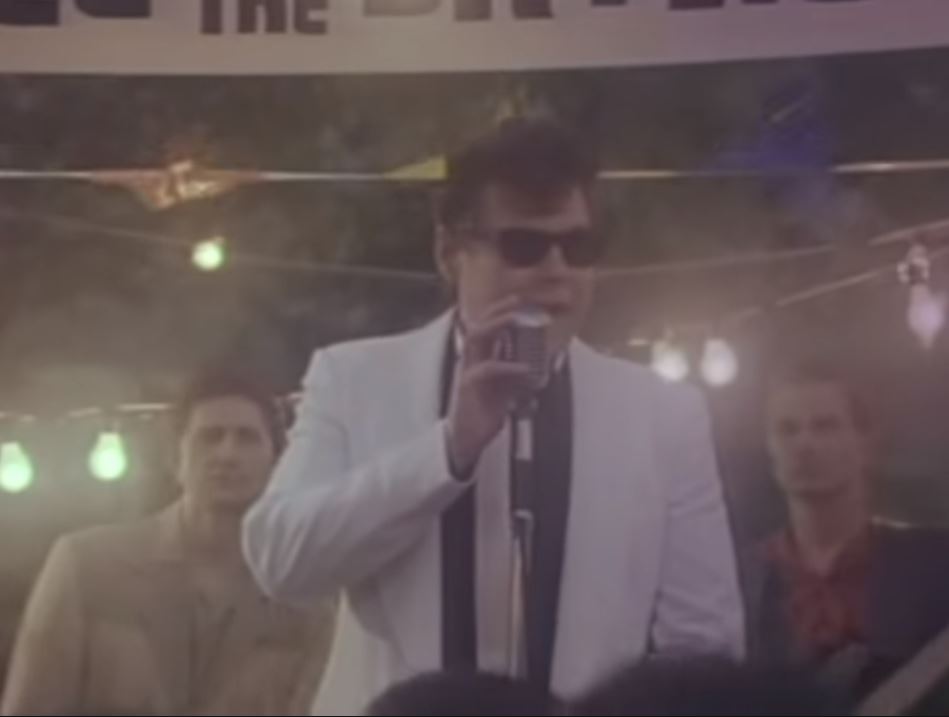 Ronnie Milsap performs "Lost in the Fifties Tonight (In the Still of the Night)
"Lost in the Fifties Tonight (In The Still of the Night)", a single released by country music singer Ronnie Milsap. It is a medley of "Lost in the Fifties Tonight" written by Mike Reid and Troy Seals and a cover of The Five Satins' 1956 hit "In the Still of the Night".
Released in July 1985, the song was Milsap's 42nd single to be released. At the same time, it was also his 27th number-one hit on the Billboard Hot Country Singles and Tracks chart.
Like many of his other singles, the song also fared well as a crossover hit on the Billboard Adult Contemporary charts as it entered the top 10, peaking at number eight. This is his last top-10 single to appear on this chart.
The song was praised by critics and fans alike, and remains as one Milsap's most popular recordings. In a year when 51 songs rotated out of the Hot Country Singles' number-one position, "Lost in the Fifties Tonight" was one of just two songs of the group to spend more than one week at number one (it spent two, as did The Judds' "Have Mercy"), and Milsap's song was the number-one country song of 1985.
That same year, it won Milsap his fourth Grammy Award for "Best Country Vocal Performance" for a male artist.
Ronnie Milsap - Lost In The Fifties Tonight Lyrics
Close your eyes, baby
Follow my heart
Call on the memories
Here in the dark
We'll let the magic
Take us away
Back to the feelings
We shared when they played
In the still of the night
Hold me darlin', hold me tight, oh
So real, so right
Lost in the fifties tonight
These precious hours
We know can't survive
But love's all that matters
While the past is alive
Now and for always
Till time disappears
We'll hold each other
Whenever we hear
In the still of the night
Hold me darlin', hold me tight, say
So real, so right
Lost in the fifties tonight
Oh, so right, say
Oh, so real, so right
So real, so right