The Way We Make A Broken Heart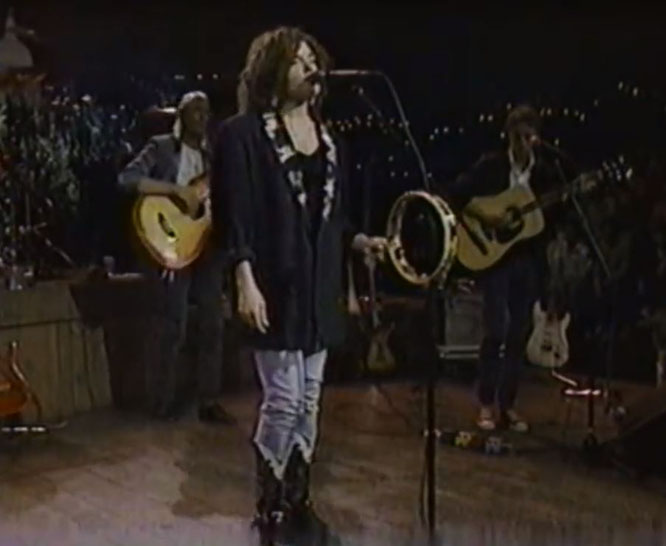 "The Way We Make a Broken Heart" is a song written by John Hiatt. It was recorded by Ry Cooder in 1980 on his album Borderline. "The Way We Make a Broken Heart" was covered by both John Hiatt and Rosanne Cash in 1983 as a duet. The single was produced by Scott Mathews and Ron Nagle, however, Geffen Records did not release the single. Willy DeVille performed this song twice in Berlin 2002; once in an unplugged version and once with his electric band. This is documented on his 2002 album Live in Berlin.
Rosanne Cash re-recorded the song in 1987 and it went all the way to number one on the US country charts where it was her sixth single to go to number one.
Roseanne Cash - The Way We Make A Broken Heart lyrics
Just one more kiss, she'll have to miss this night with you 
Now you're guilty of this secret love, as I am too 
You'll get used to telling lies, feeling sorry when she cries 
Now that the strings aren't attached, you'll catch on, we've done our part 
Oh, and this is the way we make a broken heart 
Lesson number one, we've just begun to hurt her so 
And with lesson two she'll long for you when lights are low 
And we get to lesson three when she gets down on her knees 
And begs you to stop at the door just before she comes apart 
Oh, this is the way we make a broken heart 
Now we've made a trail of tears for her to follow 
And we've thought of every line that she might swallow 
And with lesson four, there'll be no more for her to bear 
And on some dark night we'll dim the lights on this affair 
Then she'll find somebody new and he'll likely hurt her too 
'Cause there must be millions just like you and me, practiced in the art 
Oh, and this is the way we make a broken heart 
Oh, and this is the way we make a broken heart 
Ay yi, yi, yi, yi, yi, yi, yi 
This is the way we make a broken heart 
Ay yi, yi, yi, yi, yi, yi, yi, yi, yi
This is the way, this is the way, this is the way, this is the way 
Oh, this is the way we make a broken heart