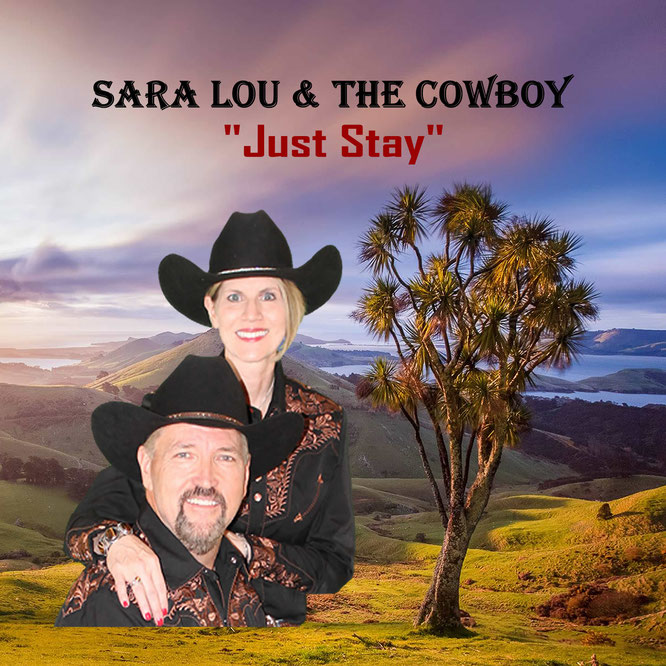 This album is a great blend of music offering great harmonies, some upbeat songs, some slower songs and some medium tempo songs. The songs represent songs sung by Patsy Montana, Gene Autry, Bill Monroe, and others, as well as an original song by Sara Lou.
Sara Lou & The Cowboy are a versatile masterful duo who  perform Western and traditional Country music.   
They travel anywhere, individually or collectively, they have  played in Arizona, east to Texas, northeast to Missouri, north  to North Dakota, west to Idaho, and south to Nevada, and have  played in every state in between.
Sara Lou began playing piano at age 4 "by ear," and won her first of many singing contests at age 7.  Sara Lou majored in Music with a Piano Performance emphasis in college where she was chosen to be the Baccalaureate pianist at her college graduation.  Though she has an ultra-successful career in law, she has a greater passion for music and performing.  She has performed countless times at various events, recorded her own albums, and records with and has performed with the acclaimed Rex Allen Jr.  Sara Lou is a lifetime member of the International Western Music Association and a member of the Colorado local Chapter.  
The Cowboy (AKA Darren Oliver) began playing the guitar at age 10 and performing with his father at age 14.  His father's band opened for many great performers.  After finishing school, The Cowboy spent several years playing music on the road and has recorded with several groups. Though his professional life is in sales leadership and business development, he loves entertaining and brining joy to the audiences. His love of music was reinvigorated when he married his first and true love (Sara Lou).  Together they perform as often as possible and The Cowboy is also a lifetime member of the International Music Association and a member of the Colorado local Chapter. 
Youre the Only Star in My Blue Heaven
My Rifle, My Pony and Me
Just Stay
Daddy Was a Hardworking Honest Man
Theres a New Moon over My Shoulder
Long Tall Texan
Its You Only You That I Love
In the Jailhouse Now
Old Nevada Moon
Birmingham Jail, Aka Down in the Valley