It reached number # 1 of the Charts of US Hot Country Songs, for two weeks in a row and stayed 17 weeks in the charts. In the Canadian RPM Country Tracks lists, he reached # 5. The song was included on the eighteenth studio album of the group, Entertainers … On and Off the Record (Mercury 1978)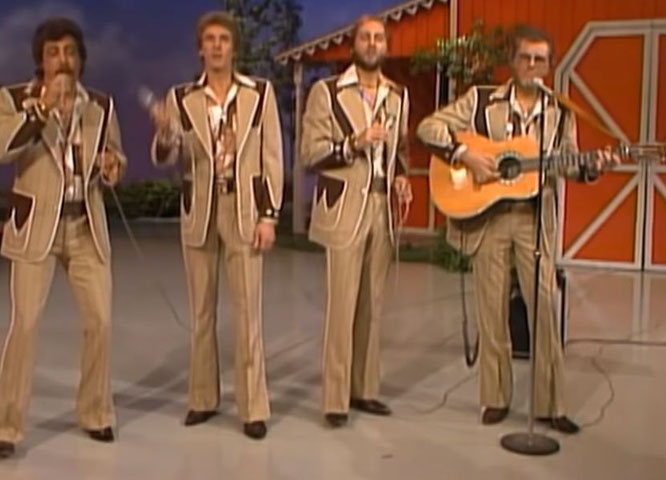 Do You Know You Are My Sunshine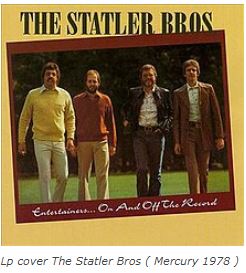 Song written by Don Reid and Harold Reid, was recorded by country music group The Statler Brothers for the mercury label, was recorded on January 18, 1978, in U.S. Recording Studio, 12 Music Circle Sq., Nashville, TN. With the production of Jerry Kennedy, the song was released in March 1978. On May 27, 1978, it reached number # 1 of the Charts of US Hot Country Songs, for two weeks in a row and stayed 17 weeks in the charts. In the Canadian RPM Country Tracks lists, he reached # 5. He was the first number one in the group's career.
The song was included on the eighteenth studio album of the group, Entertainers … On and Off the Record (Mercury 1978), on June 17, 1978, the album reached # 5 on the U.S. Top Country Albums, and remained on the lists for 69 weeks. The album was certified gold in the USA.
Entertainers … On and Off the Record, was one of the Statlers' most successful efforts from the 1970s, courtesy of their first number one hit, "Do You Know You Are My Sunshine".
Miquel Batlle Garriga




mbatllegarriga@gmail.com
Statler Brothers – Do You Know You Are My Sunshine Lyrics
She was standing in the crowd
All alone and lookin' pretty
Listening to the music that we played
She walked up and whispered
I leaned down and listened
To the request that she made
Do you know, 'You Are My Sunshine'?
She asked so sweet and tenderly
Do you know, 'You Are My Sunshine'
And would you do it one more time for me
Border to border
And ocean to ocean
I still look for her everplace
Chasing the sunshine
Each and every night I'm
Searching every crowd for her face
She was gone just as quick
As the song that she asked for
Taking my sunshine away
But someday when I finally
Look down and see her
I know just what I'm going to say
Do you know, you are my sunshine
Do you know what your smile did to me
Do you know, you are my sunshine
And it looks like you're always going to be