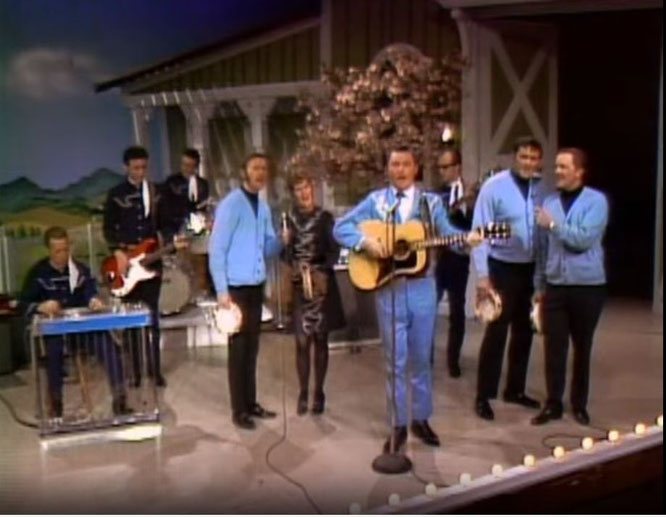 Stonewall Jackson performs "Waterloo" Live Video.
"Waterloo" was a number-one hit for country singer Stonewall Jackson in 1959. It was written by John D. Loudermilk and Marijohn Wilkin.The single was the most successful of Jackson's career, spending five weeks at number one on the U.S. country music chart.The B-side of "Waterloo", "Smoke Along the Track", reached number 24 on the country chart. "Waterloo" was also Jackson's only Top 40 hit, where it stayed on the chart for 16 weeks, peaking at number four on the Billboard Hot 100 pop chart.
The song tells of three famous people who, because of their actions, "met their Waterloo" – Adam (who ate the "apple"), Napoleon (at the namesake battle), and Tom Dooley (who was hanged for murder).
Stonewall Jackson – Waterloo Lyrics
Waterloo Waterloo where will you meet your Waterloo
Every puppy has his day everybody has to pay everybody has to meet his Waterloo
Now ol' Adam was the first in history with an apple he was tempted and deceived
Just for spite the devil made him take a bite
And that's where ol' Adam met his Waterloo
Waterloo Waterloo...
Little General Napoleon of France tried to conquer the world but lost his pants
Met defeat known as Bonaparte's reterat and that's where Napoleon met his Waterloo
Waterloo Waterloo...
Now a feller who's darling proved untrue took her life but he lost his too
Now he swings where the little birdie sings
And that's where Tom Dooley met his Waterloo
Waterloo Waterloo...