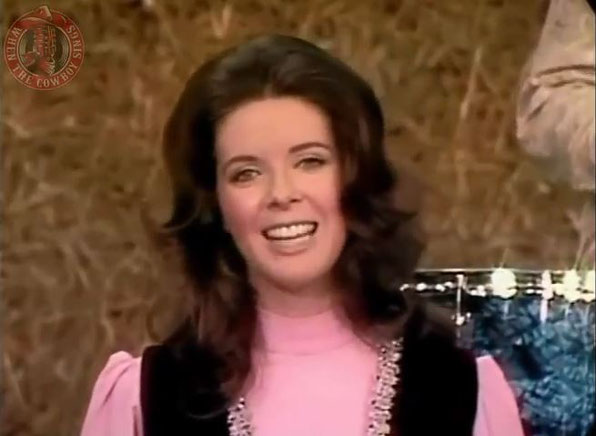 Susan Raye And The Buckaroos performs "Cajun Train"on Hee Haw.
Susan Raye (born October 8, 1944, Eugene, Oregon) is an American country music singer. She enjoyed great popularity during the early and mid-1970s and chalked up seven top 10 and nineteen top 40 country hits, most notably the song "L.A. International Airport", an international crossover pop hit in 1971.
Raye was a protegee of country music singer Buck Owens. Owens and Raye recorded a number of hit albums and singles together, and were one of the most successful country duet acts of the era, in addition to their solo careers.
Susan Raye Cajun Train lyrics
There's a little girl sitting on a Mississippi river bank Talking to a captain she used to know afar Talking about the good times, living in the bad Talking about the papa that the girl never had Louisiana on a summer Sunday morning Gonna be that little girl one more time Cajun train take me home again Sing me the river since I don't know when