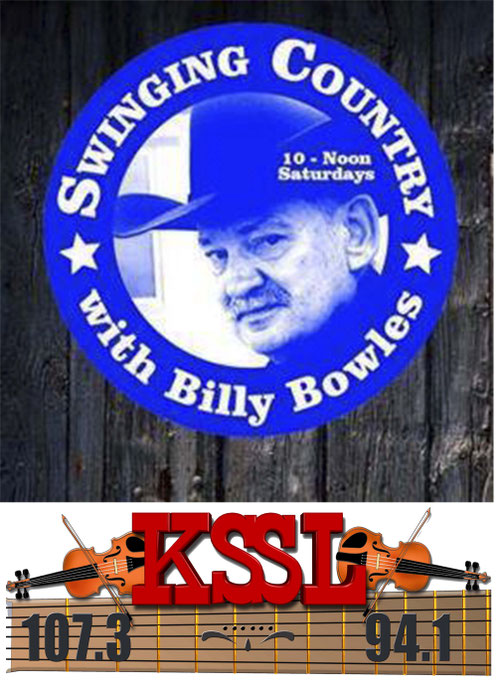 SWING POST OFFICIAL SPECIAL SUNDAY EDITION 8/5/18 FROM 2:PM - 4:PM CST U.S.A. App KSSL online @ KSSLFM.COM One week only!!!
Howdy Friends & Fans NOTE the Day & Time for this episde and please help me spread the word.
I'll start with Billy Mata & Texas Tradition then Brady Honeycutt, Jean Prescott. Next is Jason Roberts. We will play Doug Boggs, Sandy Paramore, Lonnie Spiker, Rick Norcross & The Ramblers also Taryn Noelle with Rick & The Ramblers. The Western Flyers. A Visit with Justin Zimmermon Brew Master @ Triple J Chophouse & Brew Co. Lubbock, TX.
Music from Kenneth Goldsmith, Ernest Tubb and special message from Brent Adams about the Ernest Tubb Memorial Project.Music from Cathy Whitten, Lorraine Chavana, Penny Gilley Stanglin. A World Radio Premiere from Cheryl Deserée who's The Current AWA Western Swing Female Award Winner.
NEXT a Visit with Dena Wood about The Academy of Western Artist. The intent is to educate people about the AWA we will do a few of these for educational purposes then make it a once a month Update series. Also Music from Bret Raper, Steve Griggs, Dan McCorison, Darrell McCall, Dustin Sonnier ,Donna Richard Lynch, Mike Siler, Jake Cauley = JC Buckshot, Pat Roden.
Time permitting I'll finish out with as many Bob Wills tunes as I can squeeze in :) Next week Ill be back on regular schedule Saturday August 11 From 10:AM - 12:PM CST.
Please share this post. Join Dena Wood & Vicki Kunetka Sunday on My Personal Facebook Timeline for SWING BACK as you listen to the show watch it play out and chat. Till then May God Bless You & Yours :) Keep Swinging Country---