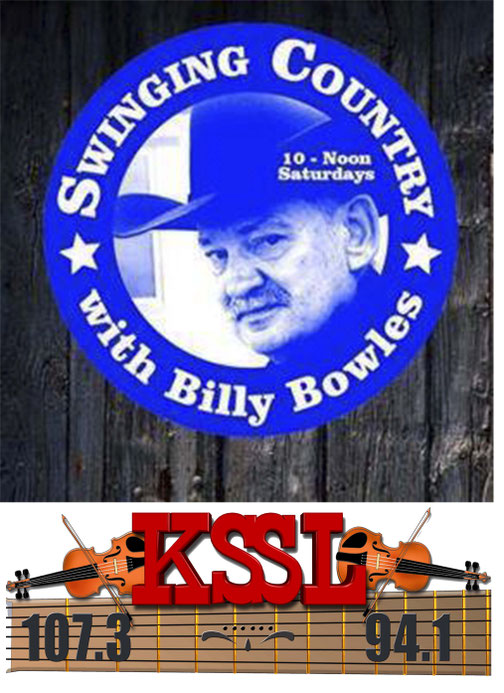 Howdy Friends & Fans first I want to say thanks to last weeks guest Penny Gilley Stanglin & Brady Bowen for a terrific show.
I start off this week with Chuck Cusimano & Garry Ash
WIll spin tunes from Jeff Woolsey, Will Banister, Kenneth Goldsmith. Next is my first guest spotlight with a tune from Kelly Spinks, & One from my special guest Coby Carter I will then visit with Coby about upcoming Dance in Sweetwater TX @ VFW March 3 with Special Guest Star Kelly Spinks as well as other events & happenings. Have PEN & PAPER READY!!!!
We will hear from Brady Honeycutt, Daryle Singletary.
Next in preperation for upcoming AWA Pre Award Jams & 22nd Annual Academy of Western Artist Will Rogers Award Show I will visit with Alan Small Sales Mgr. @ Radisson Fort Worth N. Fossil Creek Host Hotel for Billy Bowles Swinging Country & AWA Pre Awards Western & More Jam and AWA along with a song from Dennis Jay & The Hanson Family. Again Have PEN & PAPER READY Alan has a very Special offer for Swinging Country Fans.
Next will be Music Just released by and a Visit with Television Star Singer Song Writer and much much more Gil Prather from The Rooster & Butch Show on A&E Network. Don't Miss it. 
Followed by more AWA Finalist Music from Mikki Daniel & Doug Farrier Figgs, Leslie Alexander =Leslie Tom. Landon Dodd, Lorraine Chavana, Jeff Woolsey & The Dancehall Kings.
And finish out remaining time remembering the Music of Daryle Singletary who passed away suddenly this past Monday @ 46 Leaving behind Four Children & wife. Please keep them in your Prayers. Share away with this post please :) Join Dena Wood Myself & side kick Vicki Kunetka & many others for SWING BACK on My personal Wall timeline Facebook. Till then May God Bless You & Yours :) Keep Swinging Country---