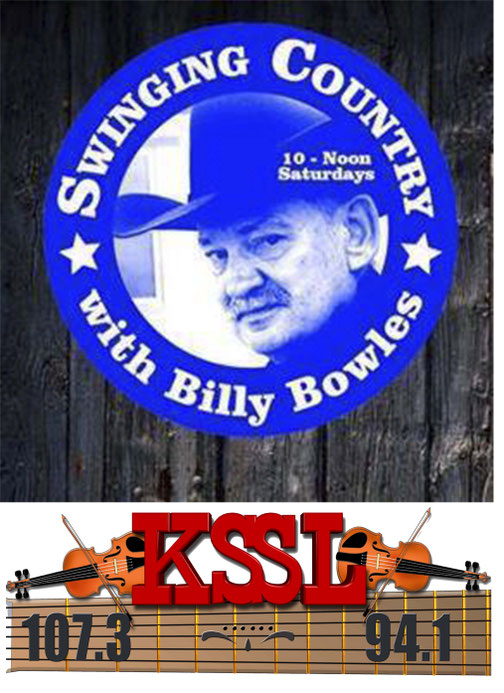 Howdy Friends very few things can touch us in so many ways as Music. Songs can both create and bring back memories, bring laughter and tears as well as inspire us. This Saturday 5/12 will be my 8th Annual Mothers Day Tribute show and My Promise to each of you is ALL of the previously mentioned emotions and more!!! In fact Brace yourself for a Roller Coaster Ride touching you to the core. 
I start the show off Remembering the Life & Music of The King of Western Swing Bob Wills This Sunday 5/13/ will mark 43 Years since he Passed Away @ Age 70
Next Music from The Quebe Sisters and Gene Watson Two Great Shows headed to the Cactus Theater this next week in Lubbock, TX. Don't forget your Mothers Day Reservations @ Triple J Chophouse 806-771-6555
Next as we ease our way into Mothers Day mode Music from Will Banister, Bob Marshall, Kenneth Goldsmith.
Now going Full Force into the Mothers Day Tribute Something for every one next round is Cathy Whitten, Penny Gilley Stanglin, Kerry Wallace. Next set features Leona B Williams, Merle Haggard, Kitty Wells. Then Randy Travis, Jimmy Burson, James Darden. Then it's Kimberly Murray Manning, Tom Smith & Boger Swamp Rhythm Section, Elizabeth-Justin Trevino = Justin. Then it's time lighten it up a tad with some Humor Bryant Oden, Then Willie P. Richardson. Thought provoking from Jimmy Dean then Melba Montgomery. 
Finishing out with tunes from Hank Williams SR. 
I wish ALL the Mama's out there a Very Happy Mothers Day.
Join Dena Wood & I on my timeline each Saturday Morning for SWING BACK Fellowship with fans around the World and watch as the Show unfolds in pictures. Till then May God Bless You & Yours :) Keep Swinging Country---