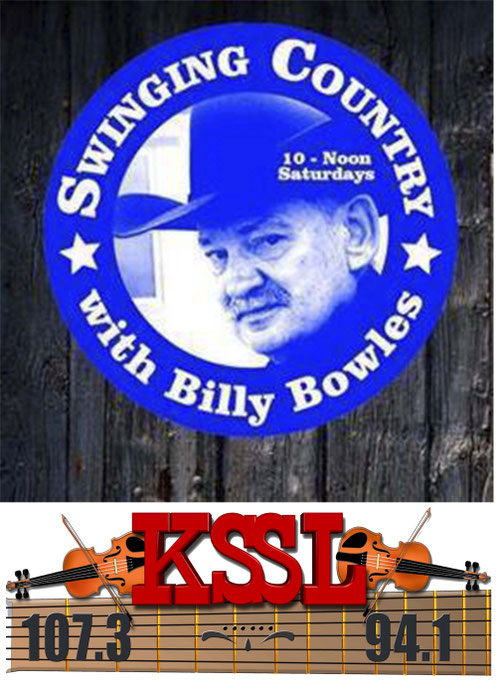 Howdy Friends join us as we remember the Life of Lee Barlow who was in a fatal automobile accident May 8 Lee was a well known and Loved Musician in the Western Swing Family. Joining me will be his Wife Legi Bar AKA Gigi Barlow.We will discuss his life Music and a Special Celebration of Life in his Honor this Sunday in Canyon, TX Have pen and paper ready. I will Swing the show off with Billy Mata, Jason Roberts, &Texas Tradition, Chuck Cusimano, Brad Howard with a New one to Swinging Country. Next group includes Kristi Kalyn, Chuck Cusimano & Dee Jee Overbey with a New Duet they co - wrote.Cathy Whitten, Penny Gilley Stanglin. Next up Will Banister, Gene Watson.
Next as we Honor the Life and memory of Lee Barlow You'll hear 3 cuts from Cowjazz Western Swing Band with JD Barham, Bobby Baker, Doug Richburg & others. Then a visit with Gigi Barlow you will not want miss. Then Music from Lucy Dean Record a double shot that Lee played on playing upright Bass. 
Next Jimmy Burson and Texas In The Swing followed by his Granddaughter Emily George then Brady Bowen, Greg Gibbs & Swing Country. And then NEW Music to Swinging Country from Cathy Whitten A Duet from Jimmy Parker & Colene Walters. A Great New Gospel tune from Mike Day, Another from Cherilyn Smith Johnston. A double shot from Kenneth Goldsmith.
Next up again Have PEN & PAPER READY!!! I'll Share information on how you can Help Glenn Tubb, Dennis Corson, & many of us rise the funds to Properly Memorialize Ernest Tubb, And I'll include a Double shot from ET!!! 
Last grouping includes Kelly Spinks, Ron Christopher, Red Steagall, Moe Bandy.
Join us on My Time line Facebook each Saturday morning for SWING BACK Watch the show unfold and Chatter :) Till then May God Bless You and Yours :) Keep Swinging Country---