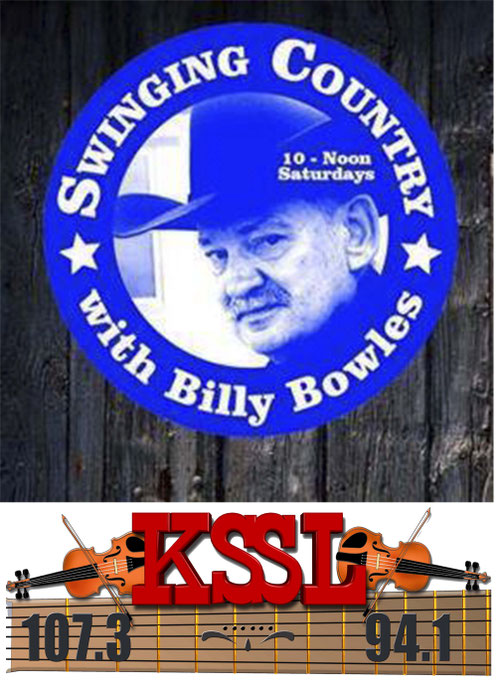 Howdy Friends & Fans around the World Welcome to another Two Hours of REAL Traditional Country Music Western Swing Gospel & more! Including TWO World Radio Premiers this week!!! 
Will start out Swinging with tunes form Jake Hooker, Greg Gibbs, Tim Atwood. Then three Duets in a row that spotlight a Royal Name in Country Music McCall first Darrell & Mona Vary Mccall, Ken Garrett & Diane Mccall, Darrell & Diane's Sister Dee Jee Overbey & Chuck Cusimano. 
Next group has Kim W. Blakey,Bobby Mackey, Sassy Cathy Whitten, Penny Gilley Stanglin.
Then a Double Shot Coby Carter & Information on the Next Tribute to Western Swing & Traditional Country @ Sweetwater VFW Dancehall. Then we get Cowboy with a Double Shot from Kenneth Goldsmith. Followed by tunes from Mike Siler, Carl Vaughan. 
Next will be the First of Two World Radio Premiers this week Amber Seay sings the First one The STUDIO Recorded version of her New Original Rock - A - By My Baby Acoustic. Followed by one from her very Famous Father the late Great Johnny Seay. I'll share some News from Tracye Fowlkes Lancaster the fine folks @ KYLITOS Salsa Company then play a Double Shot from Hank Williams Sr. who would turn 95 on Monday September 17 he was in my opinion the greatest Male Songwriter in History I'll also inform you of A Hank Birthday Tribute show this Saturday in Austin TX done by Jake Penrod.
Next up will be The Second World Radio Premiere from New to Swinging Country Kent Gill Then a Visit with Kent & we will mention Charlie Ramsey of Texas Dancehall Radio, Hd Ainsworth I-20 Morning Show Disc Jockey and The late Great Larry Scott & Gail Watson Scott. We will discuss his Music career that included a lot of time with David Houston. His upcoming First CD ALL Originals and a couple more of his songs.
Friday September 14 marks 16 years ago my Mom passed away in her Honor & memory I'll play some of her favorite Artist Ernest Tubb and New Message from Brent Adams on ET's Texas Memorial Fund. A Duet from Kitty Wells & Red Foley, Jim Reeves, and a solo from Red Foley. 
Next Fufilling a request from Sheryl L. Santos-Hatchett a Beautiful Waltz from Mona Vary Mccall, A New to Swinging Country Song from my Friend & Professional Truck Driver Bill Weaver that should hit home for ALL of us and will Close it out with Bobby Flores.
Mark your Calenders now for Next Week A Very Special Guest and we have stories to share!!! For now I'll let the suspense build. Feel Free to SHARE this post as much as you wish tag your friends. Join Dena Wood, Vicki Kunetka & I Each Saturday morning on My facebook time line for SWING BACK During the Show. Till then May God Bless You & Yours :) Keep Swinging Country---