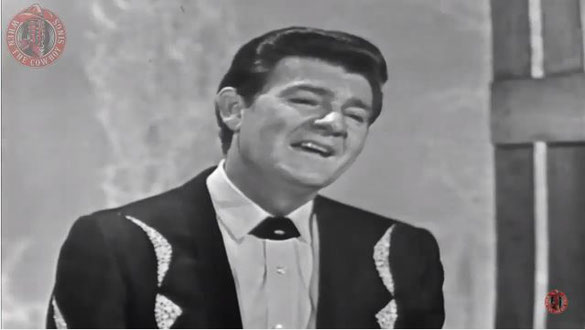 Tex Williams on The Jimmy Dean Show.
Tex williams performs Shame On You and Bottom Of A Mountain.
"Shame on You" is a Western Swing song written by Spade Cooley and became his signature song.
In the song, the singer is rebuking his straying girlfriend.
First recorded by Spade Cooley, it was released January 15, 1945 (OKeh 6731). With vocals by Tex Williams, it reached number one, spending 31 weeks on the charts.The "B" side, "A Pair of Broken Hearts"—also a hit—reached number eight. The recording was Cooley's first after taking over the band from Jimmy Wakely, and the first of an unbroken chain of six hits which led to him being on the cover of Billboard in March 1946.
Tex williams Shame On You lyrics
Shame shame on you shame shame on you
Took my heart as a token, when returned it was broken
Hide your face shame on you
Shame shame on you shame shame on you
Took my car and my money tell you girl that ain't funny
Darn your hide shame on you
Shame shame on you shame shame on you
Ran around with other guys and and try to lie when I got wise
Foolish girl shame on you
Shame shame on you shame shame on you
Two can play your little game, you'll find out who was to blame
Hide your face shame on you
Shame shame on you shame shame on you
Can you hold your head up high look your friends right in the eyes
No you can't shame on you no no no shame on you