He reached # 10 on the US Hot Country Songs charts, and spent a total of 17 weeks on the charts. On the Canadian RPM country tracks charts, he reached # 8. The song was included in Gene's thirteenth studio album, Little By Little (MCA 1983)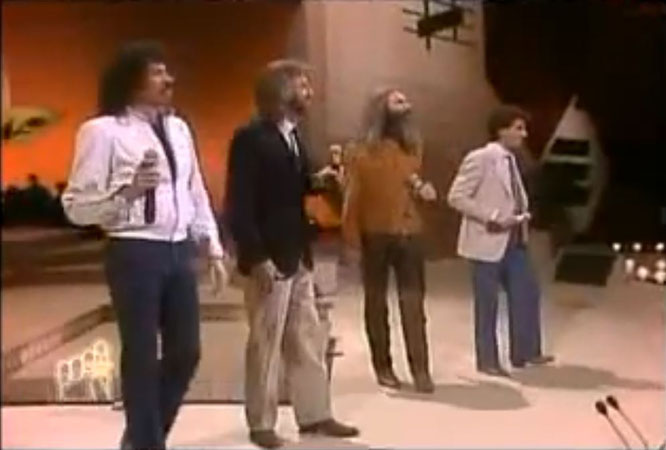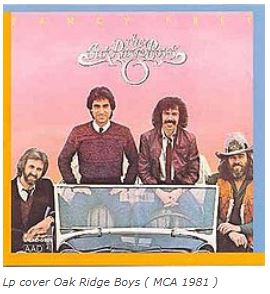 (I'm Settin ') Fancy Free , also known as Fancy Free, was written by Don August & Jimbeau Hinson, was recorded by the group The Oak Ridge Boys for the MCA label, the song along with the album was recorded on January 1981, at Woodland Sound Studio, 1011 Woodland St., Nashville, TN, at the recording session The Oak Ridge Boys, were accompanied by: Billy Sanford and Reggie Young (lead guitar), Chip Young, James Capps and Barry Burton (acoustic guitar), Bobby Thompson (banjo), Weldon Myrick (steel), John Williams (bass), Jerry Carrigan and Kenneth Buttrey (drums and percussion), Ron Oates (keyboards), Harvey Thompson (tenor sax), Ronnie Eades (bariton sax), Harrison Callaway Jr. (trumpet), Charlie Rose (trimbone), Bobby Taylor (oboe) With the production of Ron Chancey, the song was released in August 1981, on November 7, 1981, reached number # 1 on the charts of US Hot Country Songs, remaining a total of 15 weeks on the charts.  And on the Canadian RPM Country Tracks, reached number # 2. It was the fifth number one of the band.
The song was included in the band's fifth studio album, Fancy Free (MCA 1981), the album was released on March 26, 1981, the album reached # 1 on the US Top Country Albums charts, on the 18th of July 1981, for two weeks in a row, and remaining a total of 72 weeks in the charts. On the Canadian RPM Top Albums charts, it reached number # 46.
Miquel Batlle Garriga




mbatllegarriga@gmail.com
The Oak Ridge Boys - (I'm Setting) Fancy Free lyrics
I'm setting Fancy free, because she wants to go
She's tired of loving me, she told me so
I guess she don't know just how much she means to me
But along with all my dreams I'm setting Fancy free
Yes I'm setting Fancy free, even though I love her still
She'd be no good to me if I held her against her will
Even thou that girl, she's the best part of my world
Along with all my dreams I'm setting Fancy free
Oh Lord you just don't know how it hurts to say goodbye
She did her best to stay, I can't say she did not try
I just hope the road she takes leads back to me
So along with all my dreams I'm setting Fancy free
Yes I'm setting Fancy free, even though I love her still
She'd be no good to me if I held her against her will
Even thou that girl, she's the best part of my world
Along with all my dreams I'm setting Fancy free
Yes I'm setting Fancy free, even though I love her still
She'd be no good to me if I held her against her will
Even thou that girl, she's the best part of my world
Along with all my dreams I'm setting Fancy free
Yes I'm setting Fancy free, even though I love her still
She'd be no good to me if I held her against her will
Even thou that girl, she's the best part of my world