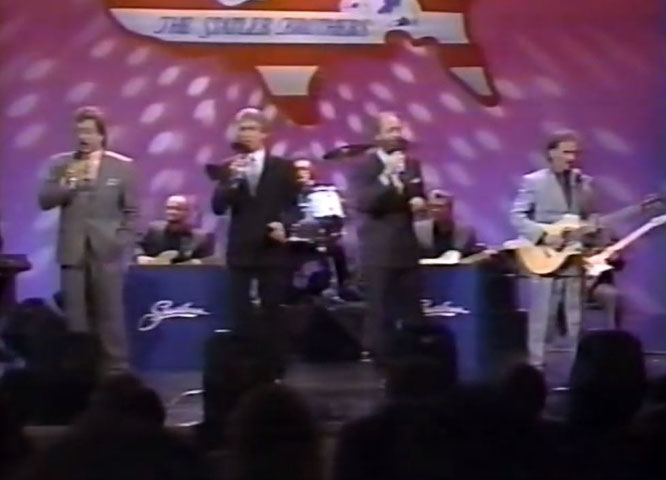 The Statler Brothers performs "Don't Wait on Me"Live Video.
"Don't Wait on Me" is a song written by Don Reid and Harold Reid, and recorded by American country music group The Statler Brothers. It was released in June 1981 as the first single from their album Years Ago. The song peaked at No. 5 on the Billboard Hot Country Singles chart
The Statler Brothers Don't Wait On Me Lyrics
When the sun wakes up in the west
And lays it's head down in the east
When they ordain Madalyn O'Hair
And she becomes a priest
When a San Diego sailor
Comes home with no tattoo
When they put a dome on Wrigley Field
I'll be comin' home to you
But don't wait on me, little darlin'
Lord, can't you see, little darlin'?
I only go so far
There ain't no guarantee
Don't wait on me and when you
That's somethin' I just can't do
I never have and don't intend to
Don't wait on me
When the wind don't blow in Chicago
And L.A. is cold and clear
When they unfurl Old Glory
And no one stands to cheer
When my brother-in-law phones me
And the charges ain't reversed
When the cabbie don't want a bigger tip
I'll be slidin' home from first