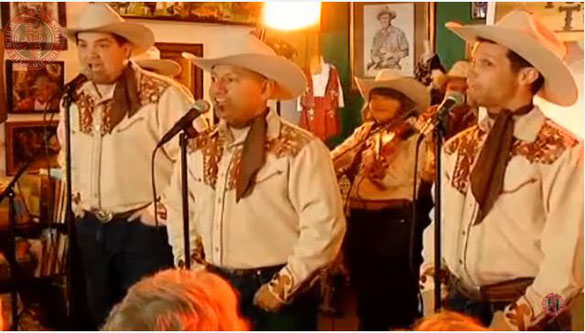 BAND
Formed in 2005, The Tumbling Tumbleweeds are a tribute to the Silver Screen Cowboys such as The Sons of the Pioneers, Roy Rogers and Gene Autry. Although The Tumbling Tumbleweeds feel the Sons of the Pioneers are the "blue print" they do bring their very own unique brand of entertainment to the world of Western Music with a show complete with singing, humor, storytelling and a bit of fancy western footwork. They also write and perform their own original songs! It is the mission of The Tumbling Tumbleweeds to reach and engage as many young people as possible so that the legacy of Western Music isn't lost in the midst of the ever declining state of "pop-culture" but can live on to the next generation of music lovers. With a blend of western heritage and movie nostalgia they are "Family Entertainment" through and through!
Named one of the Top 10 Live Acoustic Acts in Southern California by FolkWorks Magazine, The Tumbling Tumbleweeds have developed a sizeable fan base since their beginning in 2005.
SCVTV Presents The OutWest Concert Series
OutWest Concert Series is a live western music program hosted by OutWest Boutique and Cultural Center owners Jim and Bobbi Jean Bell at the Repertory East Playhouse in Newhall, Calif.