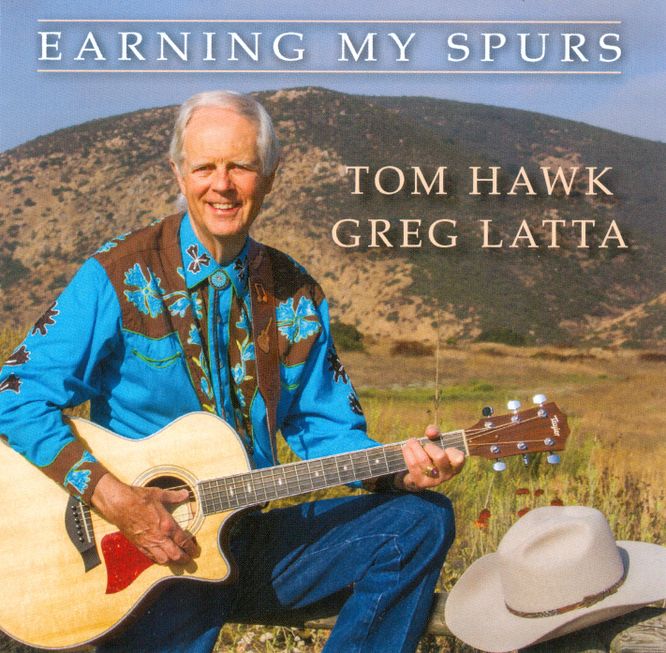 By his own admission in his liner notes, Tom Hawk is a developing performer.  Seemingly he is one who chooses to chronicle that development in album releases.  This one is Step Two.
Hawk's debut release was all yodel songs as that was his mode of study coming in.  Producer Greg Latta, given co-credit on Step Two's cover, provided guitar backing on the first album as Hawk didn't yet play.  Now he does some, and Latta again provides additional instrumental support for the effort.  The album is predominantly Western standards..."Cool Water," "Tumbling Tumbleweeds," "Riding Down The Canyon," and others.  The principal exceptions are "She Taught Me To Yodel," "Waltz Across Texas," "Those Old Tex Morton Blues" and a Ben Peters song "Except For You."
Matching voice and material is its own art. It's what entire A & R (Artist & Repertoire) Departments do at major labels.  We suggest (hopefully helpfully) that before Step Three happens, Hawk get the professional evaluation of an A & R consultant and a vocal coach to assist with phrasing and air support.  The purpose wouldn't be to turn Hawk into something he isn't, rather to properly display what he is.  Investing in it can certainly pay off in achieving the ultimate effect for an artist.
CD:  (available through www.tomhawkyodeler.com)
 - by Rick Huff
When the Bloom is on the Sage
Tumbling Tumbleweeds
Waltz Across Texas 
Hittin' the Trail Tonight 
Cool Water
She Taught Me To Yodel
My Adobe Hacienda 
Mexicali Rose
Dear Old Western Skies
Ridin' Down the Canyon
Except For You
Those Old Tex Morton Blues