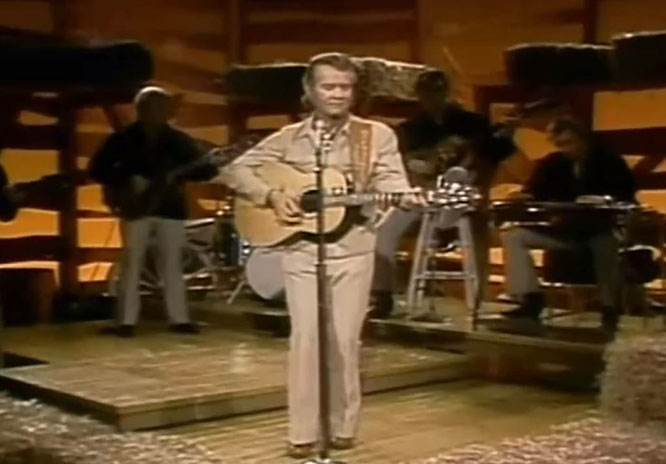 Tommy Overstreet (September 10, 1937 – November 2, 2015) was an American country singer. Often known simply as "T.O." by fans and radio disc jockeys, Overstreet had five top five hit singles in the Billboard country charts and 11 top 10 singles. His popularity peaked in the 1970s. He lived in Hillsboro, Oregon.
His other top-20 hits were "I Don't Know You Anymore" (#5 in 1971), "Heaven is My Woman's Love" (#3 in 1972), "Send Me No Roses" (#7 in 1973); "I'll Never Break These Chains" (#7 in 1973), "(Jeannie Marie) You Were a Lady" (#7 in 1974), "If I Miss You Again Tonight" (#8 in 1974), "I'm a Believer" (#9 in 1975), "That's When My Woman Begins" (#6 in 1975), "If Love was a Bottle of Wine" (#11 in 1976), "Don't Go City Girl on Me" (#5 in 1977), "Yes, Ma'am" (#12 in 1978, and "Fadin' In, Fadin' Out" (#11 in 1978).
Tommy Overstreet – Gwen (Congratulations)
Gwen congratulations
You took a man who was strong and made him do wrong tonight
Gwen I fought temptation
But the fire in my soul burned out of control tonight
You were the spider I was the fly
You weaved your web so well I couldn't run
I got a woman waitin' at home
And she believes in me what have I done what have I done
Gwen how can I face her
When I let you win and I fell into sin tonight
You were the spider I was the fly...
Gwen congratulations Gwen congratulations
Gwen congratulations