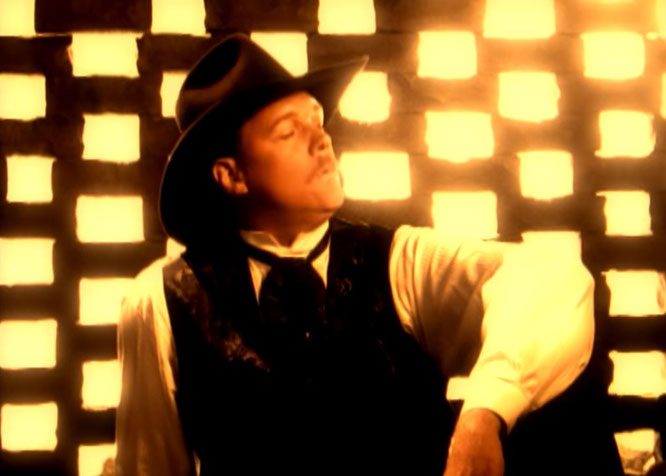 "The Rest of Mine" is a song co-written and recorded by American country music artist Trace Adkins. It was released in September 1997 as the first single from his album Big Time. His fifth entry on the Billboard country charts, it peaked at number 4 and number 70 on the Billboard Hot 100.
"The Rest of Mine" is a mid-tempo where the male narrator addresses his lover. He promises his love to her by saying "No, I can't swear I'll be here / For the rest of your life / But I swear I'll love you / For the rest of mine".
Adkins co-wrote the song with Kenny Beard. The two came up with the idea after watching the movie Phenomenon. Adkins also performed the song at his own wedding.
Trace Adkins - The Rest Of Mine Lyrics
There's no guarantee that we'll see tomorrow
Heaven only knows how long we have
So there's no way I'll ever for one second let you wonder
Just how long my love for you will last
'Til my last breath, 'til I'm called on high
'Til the angels come and I see the light
To the very end, 'til I give in
To the last beat of my heart
No I can't swear that I'll be here for the rest of your life
But I swear I'll love you for the rest of mine
'Til my last breath, 'til I'm called on high
'Til the angels come and I see the light
To the very end, 'til I give in
To the last beat of my heart
No I can't swear that I'll be here for the rest of your life
But I swear I'll love you for the rest of mine
No I can't swear that I'll be here for the rest of your life
But I swear I'll love you for the rest of mine