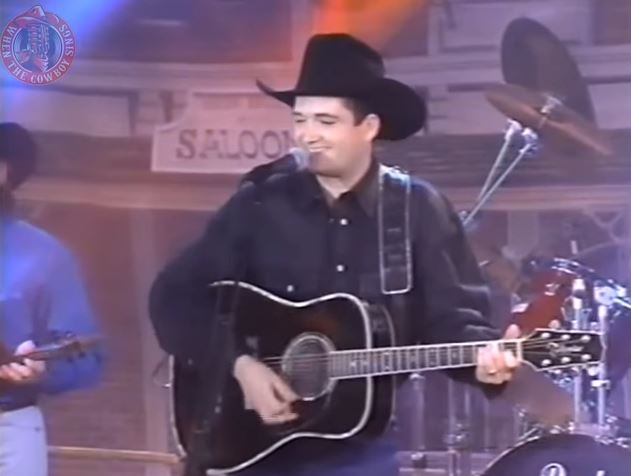 From Album Tracy Byrd Tracy Byrd
Tracy Byrd is the self-titled debut album of American country music artist Tracy Byrd. In order of release, the singles from this album were "That's the Thing About a Memory", "Someone to Give My Love To" (a cover of Johnny Paycheck's song), "Holdin' Heaven", and "Why Don't That Telephone Ring". "Holdin' Heaven" reached Number One on the Hot Country Songs charts in 1993.
"An Out of Control Raging Fire" would later be recorded by Patty Loveless (as a duet with Travis Tritt) on Loveless's Mountain Soul album.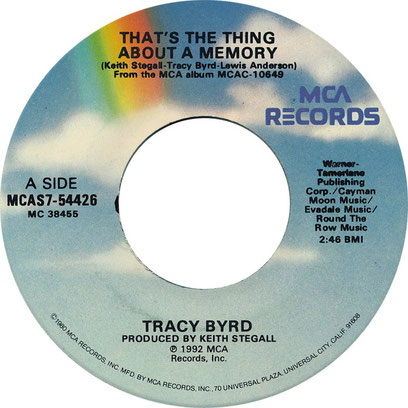 Tracy Byrd - That's The Thing About A Memory Lyrics
Tracy Byrd That's The Thing About A Memory lyrics
Well I woke up this mornin'
And I was feelin' fine
But with my first cup of coffee
Came the last thing on my mind
It hung around uninvited
The whole day through
It didn't care that I'd been trying
To keep from missing you
That's the thing about a memory
It's got a mind of its own
It can take an old flame
And chill you to the bone
Just when you think it's long gone
It'll roll back around
But that's the thing about a memory
When it comes to misery
It'll never let you down
I already know that it's not welcome
It's just a fair weather friend
Who wants to be reminded
Of things that might've been
It don't matter if I'm drivin'
Or walkin' down the street
It's never far behind
It does it every time
It knocks me off my feet
That's the thing about a memory
It's got a mind of its own
It can take an old flame
And chill you to the bone
Just when you think it's long gone
It'll roll back around
That's the thing about a memory
When it comes to misery
It'll never let you down
Yeah that's the thing about a memory
When it comes to misery
It'll never let you down