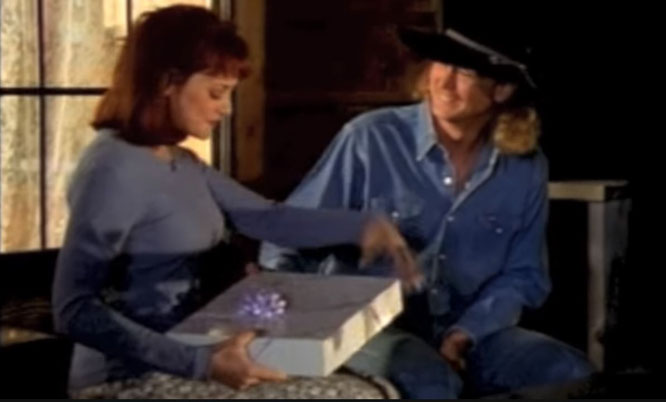 Tracy Lawrence performs "Texas Tornado"
"Texas Tornado" is a song written by Bobby Braddock, and recorded by American country music artist Tracy Lawrence. It was released in April 1995 as the third single from Lawrence's album I See It Now. It became his sixth Number One hit on the Billboard country singles charts and also reached number-one on the Canadian RPM Country Tracks chart.
Braddock was inspired to write "Texas Tornado" by a tempestuous relationship with a romantic partner who had considered becoming a professional storm chaser. The song is a mid-tempo country ballad in which the narrator recalls a lover, whom he describes as a "Texas tornado, blowing [him] away again". It was also the only track on I See It Now that Lawrence produced himself.
Tracy Lawrence - Texas Tornado Lyrics
You called me up from Amarillo, said you were coming to town
And thought I'd like to tell you hello, and drive an old friend around
I pulled up to the airport, confident and cool
But when you stepped off that plane, I knew I was your fool
My Little Texas Tornado, blowing me away again
I swore it wouldn't happen again, but I looked at you and then
I'm like a tumbleweed in a wild west Texas wind
You're blowing me away again
You're lying with me in Atlanta, it's such a beautiful lie
You play me like a piano, I always let you get by
I know I'll go through hell girl, when you find someone else
But right now I'm in heaven, and I can't help myself
I'm like a tumbleweed in a wild west Texas wind
You're blowing me away again
Texas Tornado
Blowing me away again, I swore it wouldn't happen again
But I look at you and then
I'm like a tumbleweed in a wild west Texas wind