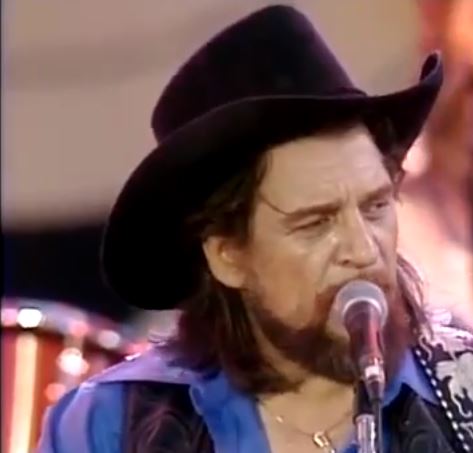 Waylon Jennings performs "Amanda",live Video
"Amanda" is a 1973 song written by Bob McDill and recorded by both Don Williams (1973) and Waylon Jennings (1974). "Amanda" was Waylon Jennings's eighth solo number one on the country chart. The single stayed at number one for three weeks on the Billboard Hot Country Singles chart.
As recorded by Jennings, "Amanda" had been a track on his 1974 album The Ramblin' Man, but was not released as a single at that time; two other tracks, "I'm a Ramblin' Man" and "Rainy Day Woman," were. More than 4½ years later, new overdubs were added to the original track and placed on his first greatest hits album. In April 1979 the song was issued as a single, and it soon became one of the biggest country hits of 1979.
Waylon Jennings Amanda Lyrics
I've held it all inward, God knows, I've tried
But it's an awful awakening in a country boy's life
To look in the mirror in total surprise
At the hair on my shoulders and the age in my eyes
Amanda, light of my life
Fate should have made you a gentleman's wife
Amanda, light of my life
Fate should have made you a gentleman's wife
It's a measure of people who don't understand
The pleasures of life in a hillbilly band
I got my first guitar when I was fourteen
Well I finally made forty, still wearing jeans
Amanda, light of my life
Fate should have made you a gentleman's wife
Amanda, light of my life
Fate should have made you a gentleman's wife