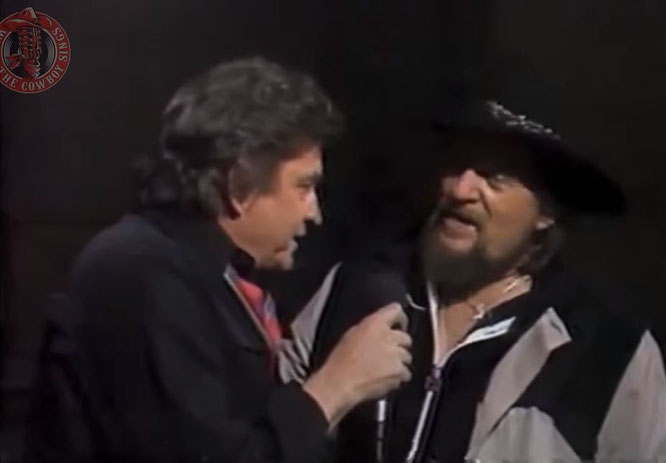 Johnny Cash performs "Here Comes That Rainbow Again"
From Album Rainbow and written by Kris Kristofferson
Rainbow is the 70th album by American country singer Johnny Cash, his last for Columbia Records, released in 1985 (see 1985 in country music). "I'm Leaving Now", which appeared fifteen years later as a track on Cash's American III: Solitary Man, was released as a single rather unsuccessfully, but the album's signature song is a cover of Kris Kristofferson's "Here Comes That Rainbow Again", which also appeared on Cash's 1995 collaboration with Kristofferson, Willie Nelson and Waylon Jennings - known as The Highwaymen - entitled The Road Goes on Forever, though it was sung solo by Kristofferson on the latter. Also included is a cover of Creedence Clearwater Revival's "Have You Ever Seen the Rain?," from Pendulum. The album also includes the song "Love Me Like You Used To," which was later recorded by fellow country singer Tanya Tucker, and became a country hit for her. Following the release of this album and a duet album with Jennings in 1986, Cash moved to Mercury Records as a result of Columbia's fading interest in his music, though he later returned to Columbia for the second Highwaymen album.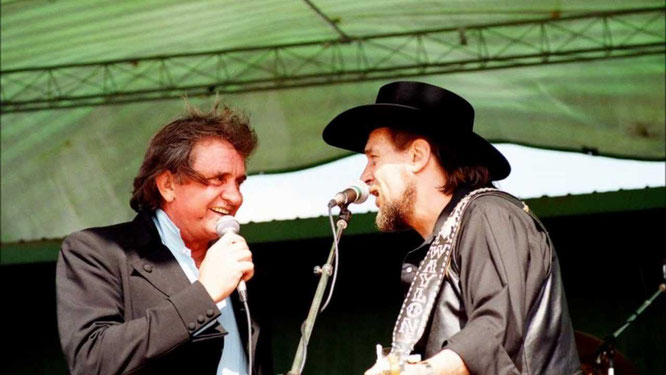 Kris Kristofferson Here Comes That Rainbow Again Lyrics
The scene was a small roadside cafe
The waitress was sweepin' the floor
Two truck-drivers drinkin' their coffee
And two okie-kids by the door
How much are them candies, they asked her
How much have you got, she replied
We've only a penny between us
Them's two for a penny, she lied
And the daylight grew heavy with thunder
And the smell of the rain on the wind
Ain't it just like a human
Here comes that rainbow again
One truckdriver called to the waitress
After the kids went outside
Them candies ain't two for a penny
So what's it to you, she replied
In silence they finished their coffee
Got up and nodded godbye
She called, hey, you left too much money
So what's it to you, they replied
And the daylight grew heavy with thunder
And the smell of the rain on the wind
Ain't it just like a human
Here comes that rainbow again