The song reached at the lists of US Hot Country Songs, arrived at number # 2, and # 5 in the lists of Canadian RPM Country Tracks. The song was included in Cash's 57th studio album, I Would Like to See You Again (Columbia 1978)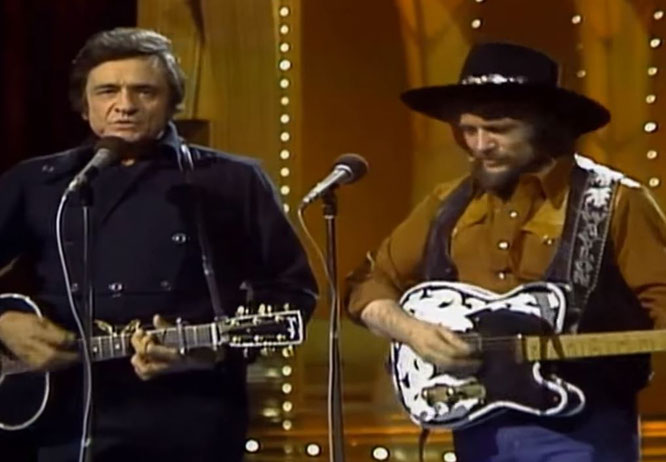 There Ain't No Good Chain Gang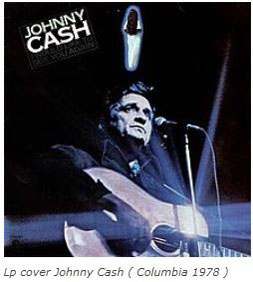 Song written by Hal Bynum & Dave Kirby, was recorded by Johnny Cash with Waylon Jennings, for the Columbia label, recorded on July 6, 1976, with the production of Larry Butler, the song was released on May 20, 1978, at the lists of US Hot Country Songs, arrived at number # 2, and # 5 in the lists of Canadian RPM Country Tracks.
The song was included in Cash's 57th studio album, I Would Like to See You Again (Columbia 1978), the album was recorded between July 6, 1976 – October 4, 1977, and was released in April 1978, and came to position number 23 of the US Top Country Albums lists.
In country music there are many famous duos, who have triumphed, Conway & Loretta, Porter & Dolly, George & Tammy, Kenny & Dolly, Waylon & Willie, Johnny & June ….. But there is one perhaps forgotten, in 1978 Cash & Jennings launched, There Is not No Good Chain Gang, Out of the law? Well, if the definition of that term in country music circles is in its way, then yes, these guys are outlaws. And thank God for that!
They would, of course, continue to become half of the country music supergroup 'The Highwaymen' with the aforementioned Willie and Hall of Famer Kris Kristofferson.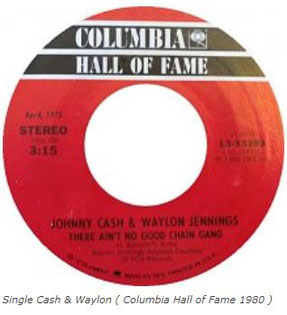 Some Versions:
Ed Bruce 1977 ( Epic )
Merle Haggard 1978 ( MCA )
Highwaymen 1990 ( Columbia )
Marcus David Kennedy 2003 ( Boot-n-Spur Records )
Dave Kirby 2004 ( Heart of Texas Records )
Rob Ickes & Trey Hensley 2015 ( Compass Records )
Miquel Batlle Garriga




mbatllegarriga@gmail.com
Waylon Jennings And Johnny Cash – There Ain't No Good Chain Gang Lyrics
Bet it ain't raining back home
Bet your sister's still on the phone
Bet Momma's in the kitchen, cooking fried chicken
Wishing that I hadn't done wrong
Yeah, Momma, don't you worry about it none though
Everything's gonna be all right, Momma
They're teaching us a lot of new things in here Momma
Things like
There ain't no good in an evil-hearted woman
And I ain't cut out to be no Jesse James
And you don't go writing hot checks down in Mississippi
And there ain't no good chain gang
Papa's reading yesterday's mail
Wishing that the hay was all baled
I bet he's a-wishing we could go fishing
And here I am a-laying in jail
Well, Papa, don't you worry about it none now
Everything's gonna be all right, Papa
They're teaching us a lesson a day we're learning pretty well too
We've already learned a whole lot of stuff already
Things like
There ain't no good in an evil-hearted woman
And I ain't cut out to be no Jesse James
And you don't go writing hot checks down in Mississippi
And there ain't no good chain gang
There ain't no good in an evil-hearted woman
And I ain't cut out to be no Jesse James
And you don't go writing hot checks down in Mississippi
And there ain't no good chain gang
There ain't no good in an evil-hearted woman
And I ain't cut out to be no Jesse James
And you don't go writing hot checks down in Mississippi
And there ain't no good chain gang