The song reached number # 5 on the Billboard Hot Country Singles list. On January 20, 1979, it reached number # 1 on the Canadian RPM Country Tracks charts. The song was included on the album, I've Always Been Crazy (RCA 1978)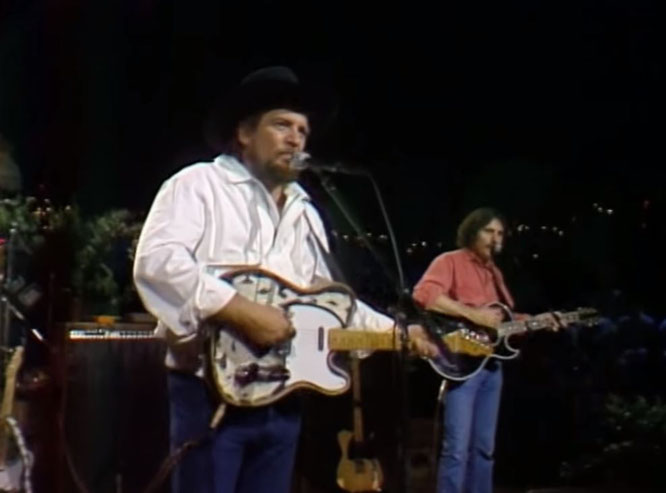 Don't You Think This Outlaw Bit's Done Got Out Of Hand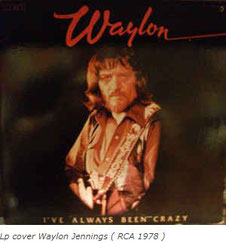 A song written and recorded by Walon Jennings, for the RCA label, was recorded on April 14, 1978, in Nasville, Tennesse, supported by the recording by: Waylon Jennings (vocal / guitar), Reggie Young (guitar), Fred Carter (guitar), Rance Wasson (guitar), Tony Joe White (guitar), Gordon Payne (guitar), Ralph Mooney (steel), Sherman Hayes / Bee Spears (bass), Barney Robertson (keyboards), Don Brooks (harmonica). Production Waylon Jennings & Richie Albright, was released in October 1978. The song reached number # 5 on the Billboard Hot Country Singles list. On January 20, 1979, it reached number # 1 on the Canadian RPM Country Tracks charts.
The song was included on the album, I've Always Been Crazy (RCA 1978), recorded between March and May 1978, it was released in September 1978, and reached # 1 on the U.S. Billboard Top Country Albums, also reached # 1 on the lists of Canadian RPM Country Albums.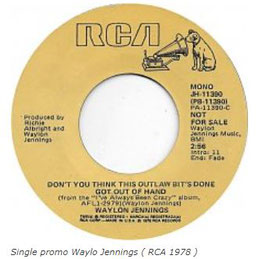 The habit of the drugs of Waylon Jennings became public the 25 of August 1977, when the singer was arrested in a recording studio of Nashville and accused of conspiracy and possession of cocaine with the intention to distribute it.
The charges were finally dropped (it was rumored that Jennings had thrown away the drugs before the police could issue a warrant), but the story led to the hit song "Do not think about it, this is out of Bit's hand".
"We were involved in our music, that's why we never saw / The cars stopped, the boys left and the room was filled with law / They came running through the back door in the middle of a song / They got me for possession of something that was gone He was gone, "Jennings sings in the second verse.
Miquel Batlle Garriga




mbatllegarriga@gmail.com
Waylon Jennings – Don't You Think This Outlaw Bit's Done Got Out Of Hand Lyrics
I'm for the law and order the way it should be
This song's about the night they spent protecting you from me
Someone called us outlaws in some old magazine
And New York sent a posse down like I ain't ever seen
Don't you think this outlaw bit's done got out of hand
What started out to be a joke the law don't understand
Was it singing through my nose that got me busted by the man
Maybe this here outlaw bit's done got out of hand out of hand
We were wrapped up in our music that's why we never saw
The car pulls up the boys get out and the room fills up with law
They came boundin' through the backdoor in the middle of a song
They got me for possession for something that was gone long gone
Don't you think this outlaw…
Don't you think this outlaw bit's done got out of hand