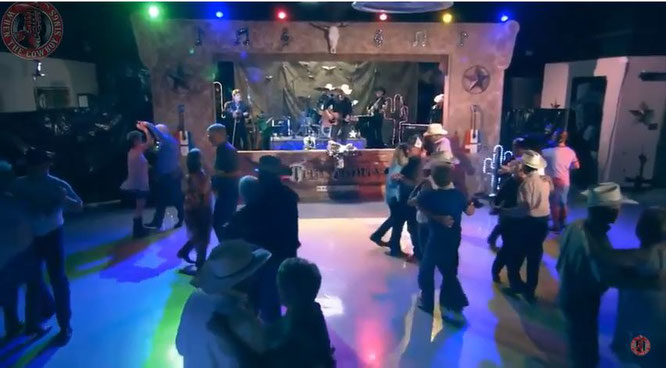 Waylon Pierce plays Les't Chase Each Other Around The Room on TruCountry Music Show 2017.
With 2 Top Ten singles and 1 Top 50 song of the year on the Texas Music Chart, Waylon Pierce's style of music comes from his deep native Texan roots. Influenced by the styles of Waylon Jennings, George Strait and Dwight Yoakam and blessed with a natural talent, it is no surprise that Pierce has chosen to make music his career.
His deep rich voice hits tones that set him apart from the pack while his acoustic guitar sings warm rich tones of it's own. While based in Texas, it is important to know that the sound of his music is best described as Old School Country - a little traditional, a little outlaw and a spice of Pierce's own style. Armed with a catalog of original songs and a slew of classics sure to fill the dance floor Pierce has toured the country playing honky tonks and large venues promoting his brand of country music.
"Let's Chase Each Other Around the Room" is a song co-written and recorded by  Merle Haggard. It was released in July 1984 as the first single from the album It's All in the Game. "Let's Chase Each Other Around the Room" was Merle Haggard's thirty-second number one country single as a solo artist. The single went to number one for one week and spent a total of twelve weeks on the country chart.Haggard wrote the song with Freddy Powers and Sherill Rodgers.
 Merle Haggard Let's Chase Each Other Around the Room Lyrics
Let's chase each other 'round the room tonight 
Let's play the games we played on our wedding night
To lock and bolt the door is only right 
Let's chase each other 'round the room tonight 
 Seems like lately people love to play with fire
And the other games they play are just as bad
I'd rather stay at home and feel your burning lips
And play the kind of games that make me glad
Oh, let's chase each other 'round the room tonight 
Let's play the games we played on our wedding night
To lock and bolt the door is only right 
Let's chase each other 'round the room tonight 
Let's don't chase around and make each other weary
Let's keep all our love at home and out of sight 
Let's leave everything like jealousy behind us
And let's chase each other 'round the room tonight 
Oh, let's chase each other 'round the room tonight 
Let's play the games we played on our wedding night
And to lock and bolt the door is only right 
Honey, let's chase each other 'round the room tonight