If You've Got The Money I've Got the Time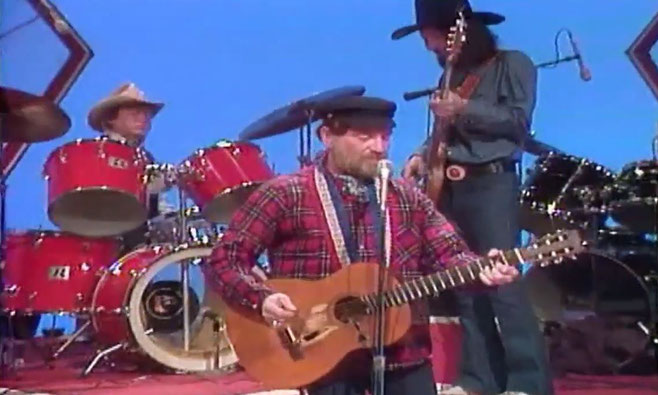 "If You've Got the Money (I've Got the Time)" is the 1950 country music debut single released by Lefty Frizzell on September 14, 1950. The song is the second song ever recorded by Lefty Frizzell during his very first session with Columbia Records in July 1950. The song rose to #1 and Lefty built on its success to create his very influential career.
Cover versions
In 1950, June Hutton recorded a version with the Lee Gordon Singers (Decca 27329).
In 1976, Willie Nelson took his version to No. 1 on the country chart, where it was his second solo release to reach No. 1.
In 2001, Merle Haggard recorded a version on his album Roots, Volume 1.
Willie Nelson - If You've Got The Money I've Got the Time lyrics
If you've got the money honey I've got the time
We'll go honky tonkin' and we'll have a time
We'll have more fun baby all way down the line
If you've got the money honey I've got the time
There ain't no need to tarry let's start out tonight
We'll have fun oh boy oh boy and we'll do it right
Bring along your Cadillac leave my old wreck behind
If you've got the money honey I've got the time
We'll go honky tonkin' make every spot in town
We'll go to the every spot and leave all gold around
If you run short of money I'll run short of time
If you've got no more money honey I've got no more time
If you've got the money honey I've got the time
We'll go honky tonkin' and we'll have a time
Bring along your Cadillac leave my old wreck behind
If you've got the money honey I've got the time