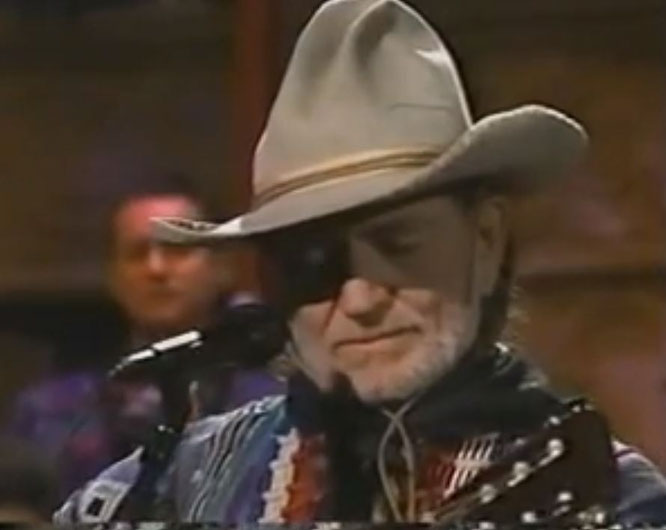 Willie Nelson  performs "Night Life"live Video.
"Night Life" is a song written by country music singer-songwriter Willie Nelson. Nelson was inspired to write the song during one of his trips from his home in Pasadena, Texas, to his work, singing at the Esquire Ballroom in Houston.
Due to financial issues, Nelson sold the song to guitar instructor Paul Buskirk for US$150. The recording of the song was rejected by Pappy Daily, owner of Nelson's label, D Records. Daily believed that the song was not country. Due to the amount of money that Nelson received for the song, he decided to master it on another studio. To avoid legal actions, it was recorded as "Nite Life" under the artist name of "Paul Buskirk and the Little Men featuring Hugh Nelson".
The song was later recorded by Ray Price as the title track of his 1963 album. The song became a hit for Price, who included it as the introduction of his act. That same year Doris Day recorded the song for her Love Him album. The song was later covered by Frank Sinatra and B.B. King.
Willie Nelson Night Life Lyrics
When the evenin' sun goes down
You will find me hangin' 'round
Oh, the night life, it ain't no good life
But it's my life
Many people just like me
Dreamin' of old used-to-be's
Oh, the night life, it ain't no good life
Ah, but it's my life
Listen to the blues that they're playin'
Listen what the blues are sayin'
Life is just another scene
In this old world of broken dreams
Oh, the night life, it ain't no good life
But it's my life
Oh, the night life ain't no good life
Oh, but it's my life
Yeah, it's my life